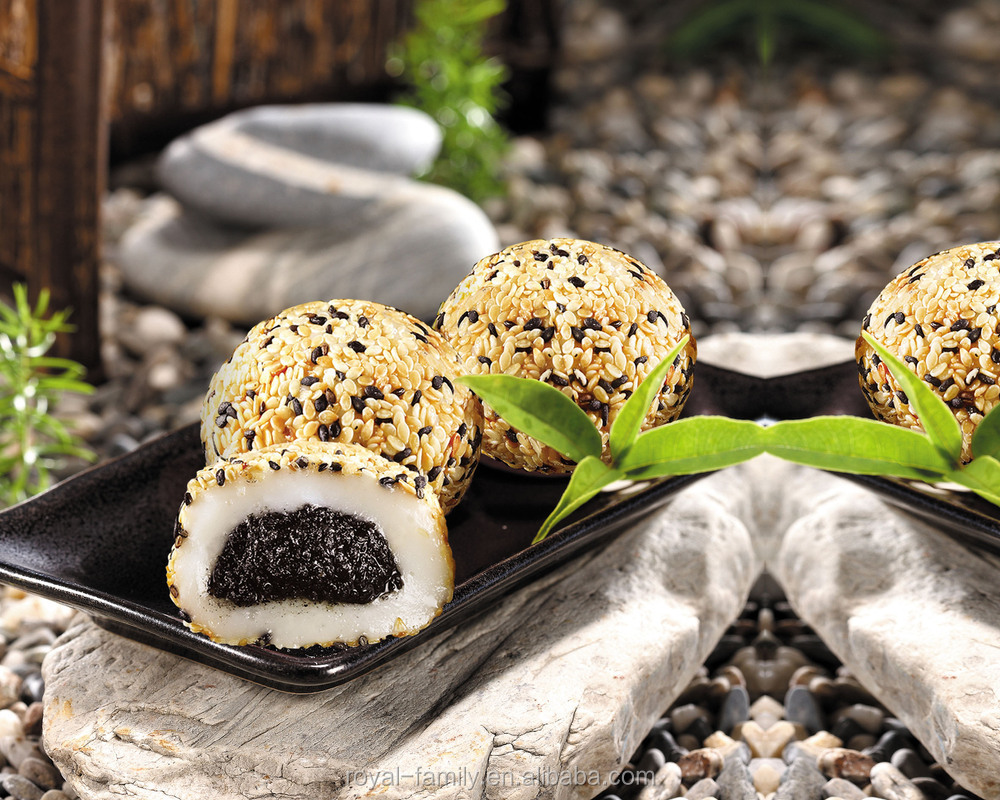 Japanese rice cake daifuku mochi with multi-flavor fillings !!
Popular in Japan, Taiwan, Korea, Hong Kong, China, Hawaii..etc
Soft and Chewy texture~Most Authentic Asian Dessert
Automated Production
6*35g per Box
210g*24boxes per Carton
Nicely Printed Box..Top Taiwanese Design and Quality
TRADE INFO
Trade Terms: FOB
Payment Terms: L/C, T/T, D/P
Payment Condition: Negotiable
Delivery Time: 14-21 Days after orders are confirmed
TRADING PROCESS
Inquiry---->Reply---->Contract---->Receiving Down Payment---->Producing---->Receiving Remaining Payment---->Shipping
OEM SERVICES AVAILABLE
Royal Family Food Co., Ltd is one of the most renowned confectionery manufacturers, exporters, brands in Taiwan and China.
With over 27 years in the industry, you can find our products in all of the modern and traditional sales channels in Taiwan, as well other 40 countries worldwide. Royal Family is most known with our specialized technology in Mochi (rice-based confection) making. We have various innovative products incorporating mochi with other ingredients, such as chocolate, biscuit, jam..etc.
Our brand has become the name in Asian confectionery. If you are looking for new products that is distinquishing from other existing products in your market, you are in the right place.
Worldwide Distribution