Woven paper material for blinds manufacturer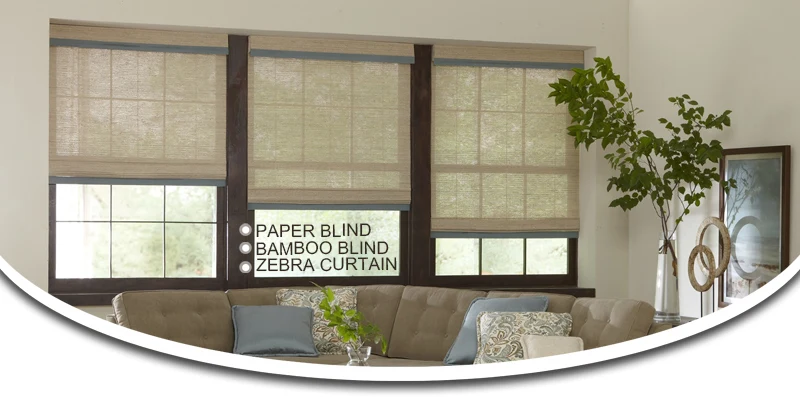 Roller blind fabric range:
1. Black out roller blind fabric
2. sunscreen roller blind fabric
3. Woven jute/paper roller blind fabric
Paper blinds fabric are of environmental protection with professional design. High quality and low price makes it competitive among all the other industries. Above all, they were born of nature and beauty.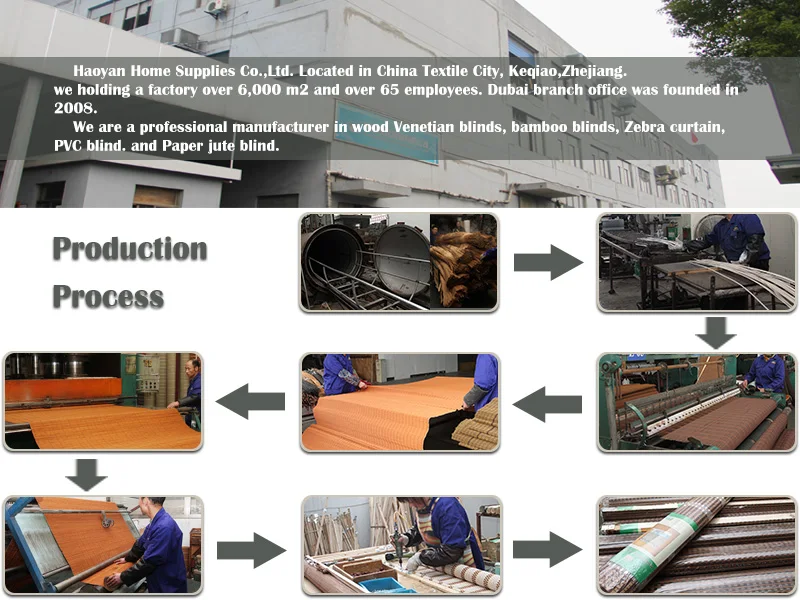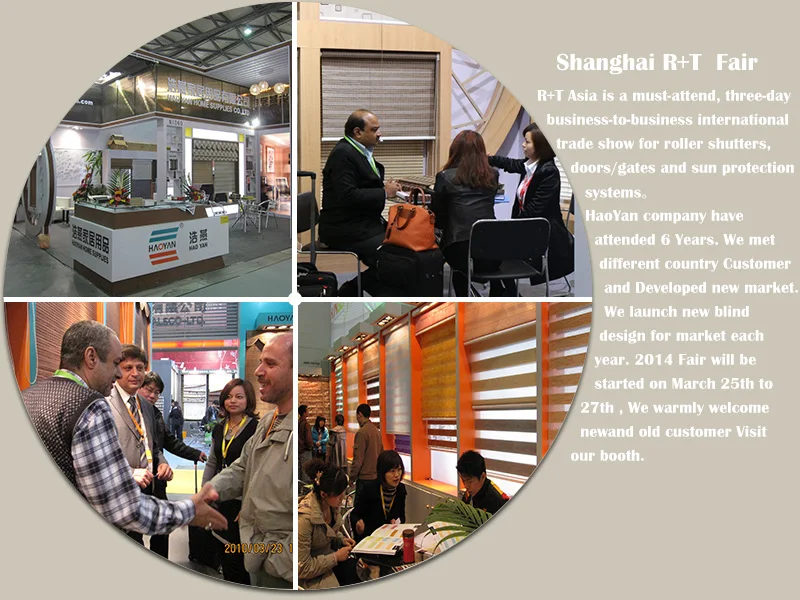 *Since 1990s, Haoyan has doing window blinds business in Keqiao North Market.
*In 2006, Haoyan started doing foreign trade business. Our bamboo blinds, PVC blinds, zebra blinds mainly exported to Middle East, South Asia, America and other regions.
*In 2008, Haoyan founded Branch in Dubai.