Flower Pot Making Machine :
We are a Chinese professional injection molding machine and mould manufacturer.
Advantages:
A) Energy saving: Save 30% to 60% compared to ordinary machine.
B) Easy operating: Parameters settings, system speed adjusting is simple digit function, operate on the control interface like on the ordinary machine.
C) High performance: High response (30ms-130ms), high stability, repetition.
D) Fast response: Energy saving, high precision and lower defectives and waste.
E) Spare parts: Come from Japan, Germany, Italy etc.
F) High precision: Correct the result to 2 decimal places.
G) Visual lubricating system: Protective machinery parts without abrasion and broken.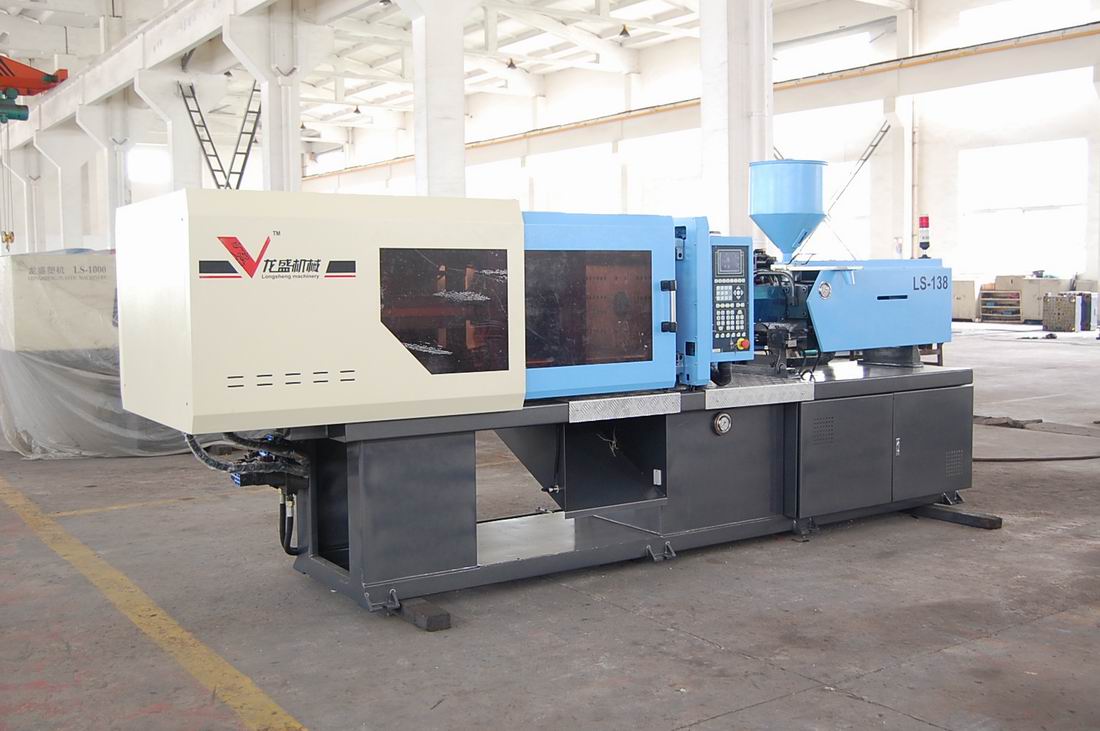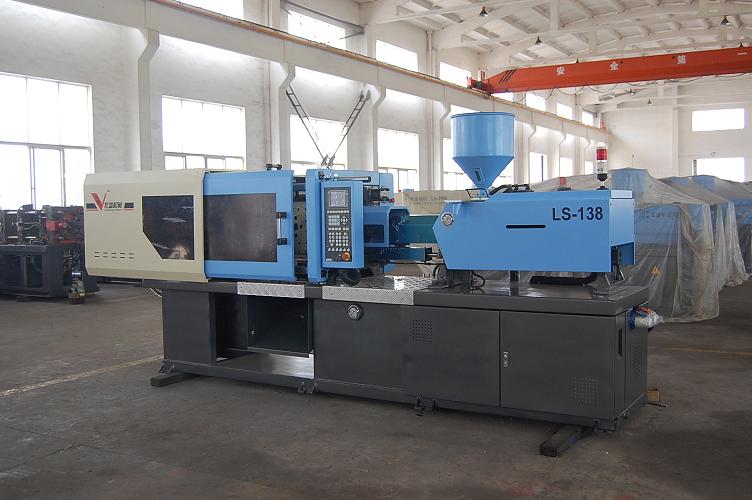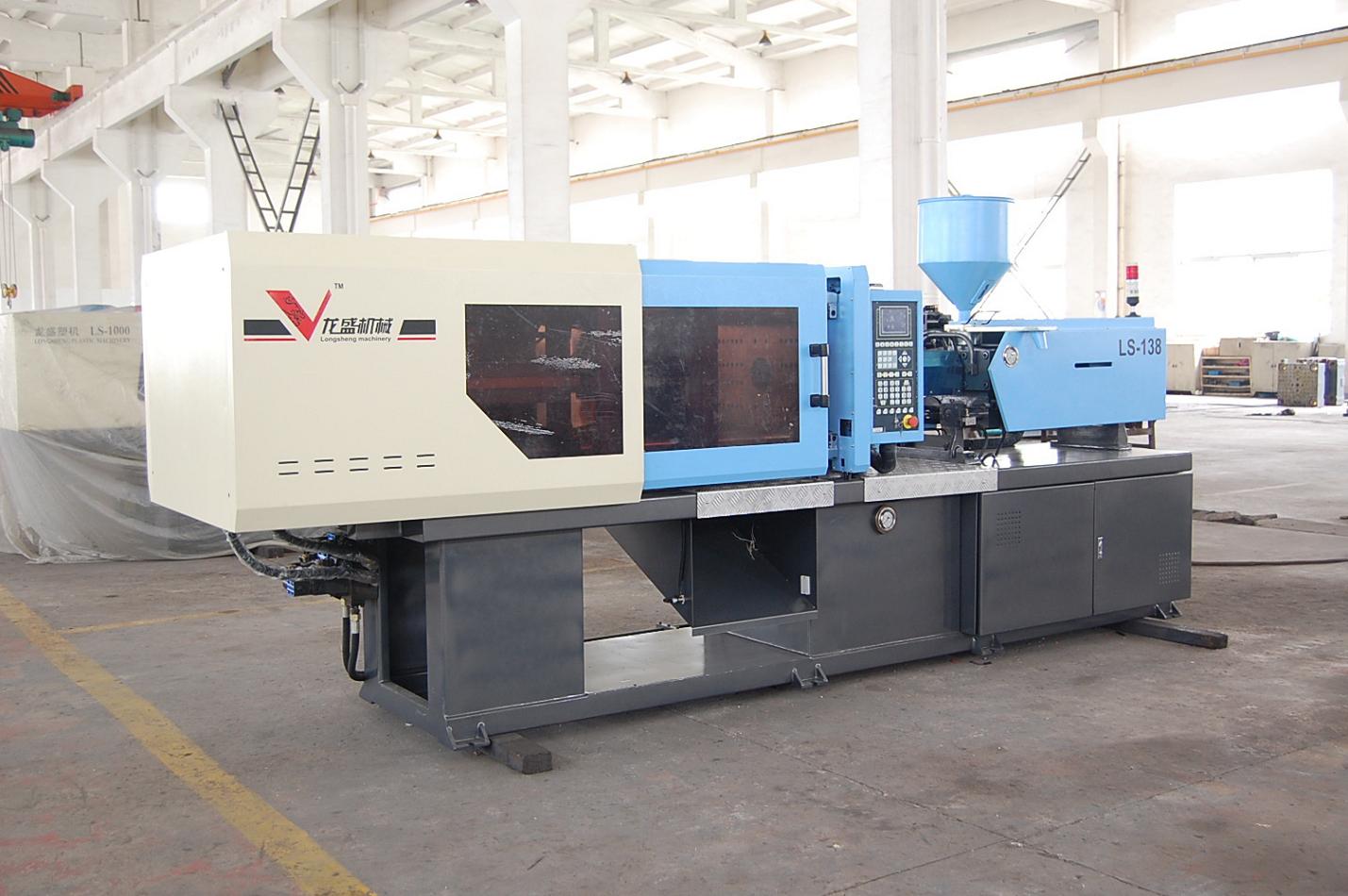 Important features:
A) Clamping Unit:
Five points double toggle mould clamping mechanism is featured with fast opening & clamping, stable & energy saving.
Reliable low pressure protection function greatly prolongs the service life of the mould.
Mechanical & double electric interlock protection devices guarantee the safety of the operators.
B) Injection Unit:
Infection platform is fixed by double axis pin plus flat key so that it is stable.
Double cylinder balance infection molten material mechanism provides high-pressure injection of molten material & safe space.
C) Features of hydraulic system:
Perfect combination between computer & high efficient proportional plunger variable pump saves electricity by 25%-50%.
D) Controller:
Six stages material injection speeds & pressure, three stages pressure holding speed & pressure, and two stages material molten speed & pressure control can meet all complicated process requirement of products.
Fuzzy temperature control is used. High & low temperature deviation alarm & thermocouple disconnection inspection functions are available.
INJECTION UNIT

Unit

LSF-208

A

B

C

Screw Diameter

Mm

45

50

55

Screw L/D Ratio

L/D

22.2

20

18.2

Short Size

Cm3

381

471

569

Injection weight

G

347

428

518

oz

12.2

15.1

18.2

Injection Rate

g/s

170

210

254

Plasticizing capacity

g/s

19

23.2

28.7

Injection Pressure

Mpa

229

186

154

Screw Speed

Rpm

0-190

Injection Sroke

mm

240

CLAMPING UNIT

Clamp Force

KN

2080

Space Between Tie Bars

mm

510*510

Toggle Stroke

mm

500

Max. Mold Height

mm

530

Min. Mold Height

mm

200

Ejector Stroke

mm

150

Ejector Tonnage

KN

62

Ejector Number

P

5

OTHERS

Max. pump Pressure

Mpa

16

Pump motor powder

Kw

18.5

Heater Power

Kw

14.25

Machine Dimension(L*W*H)

M

5.3*1.4*1.95

Machine Weight

T

6.9

Oil Tank Capacity

L

380

Hopper Volume

Kg

50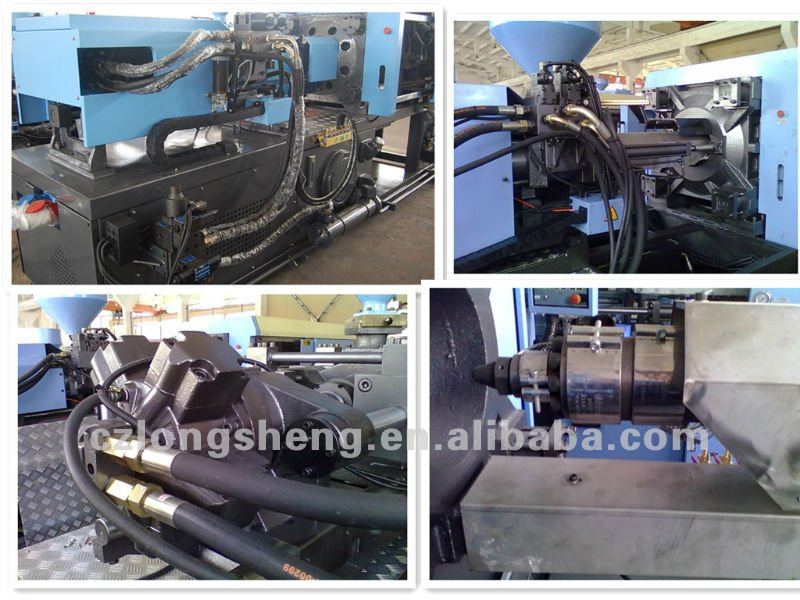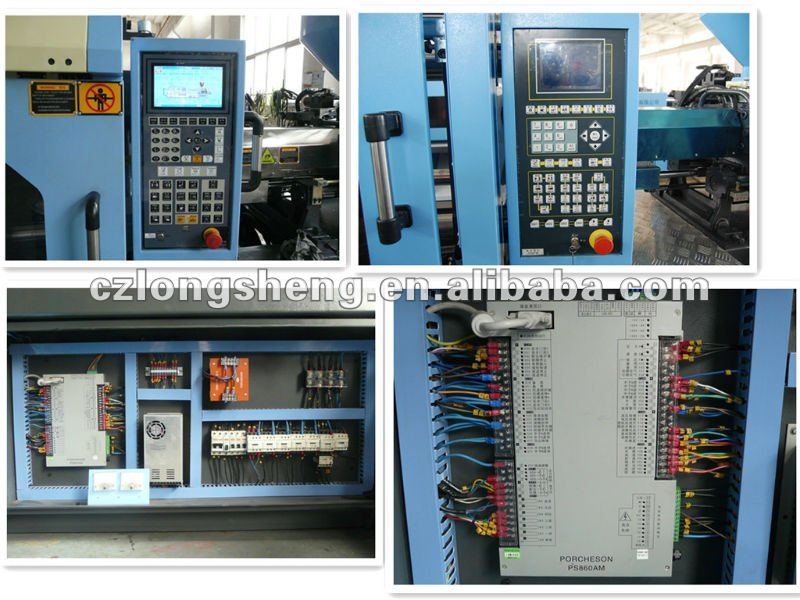 Service:
A) Before sales service:
Our sales and technical team can provide the plastic mould design and relevant parameter suggestions to help them decide the most suitable machine.
B) During sales service:
We help customer to make the workshop display, such as electricity line and cooling water installation and provide free operating training.
C) After sales service:
Our engineers will help customer to install and debug the plastic molding machine. During the 1 year guarantee time, we offer all the damaged parts free of charge.