Features:
1.With elegant design and practical funtion
2.The dish itself can compatible with induction plates or along with matching frame for a more classic buffet environment
3.Heat source like induction plates, electrical warmer and sterno are all suitable
4.The patented hydraulic mechanism gives an extremely smooth lid motion. Gentle & silent opening & closing of lid which helps to define the class of a buffet
5.Removable cover for cleaning and storage

Product name

Model

Dimensions(cm)

Packing size (cm)

Remark

Hydraulic induction chafing dish

CD-S1032

47*44*30

48*45*32

1.Optional GN2/3 food pan, 6Ltr 2.Matching stand(CD-S1032F) 3.Induction plate

4.Frame

CD-S1032L

CD-S1060

47*54*29

48*55*31

1.Optional 36cm food pan,6.0Ltr 2.Matching stand(CD-S1060F)

CD-S1060L

CD-S1021

47*34*29.5

48*35*31.5

1.Optional GN1/2 food pan,4.0Ltr 2.Matching stand(CD-S1021F)

CD-S1012L
Hydraulic induction chafing dish series have 31 models in all.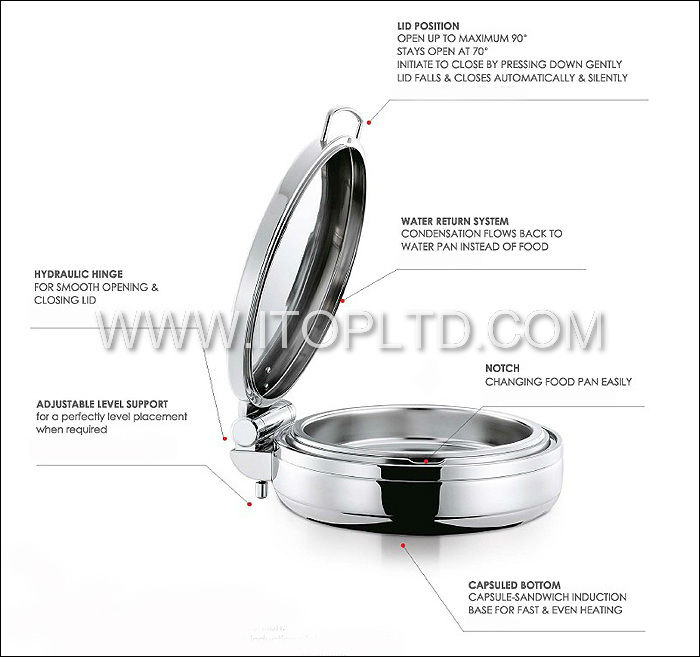 Each model has different spare parts to choose.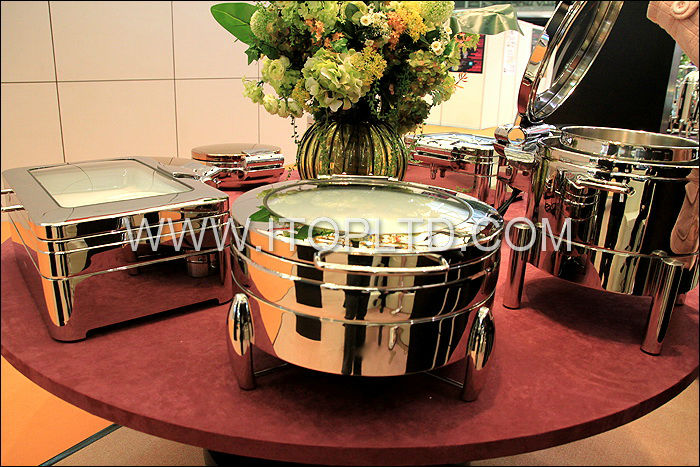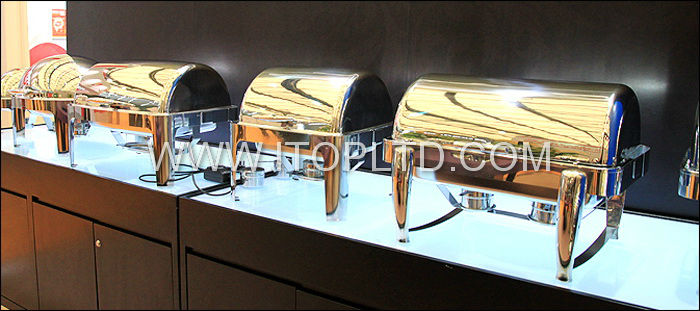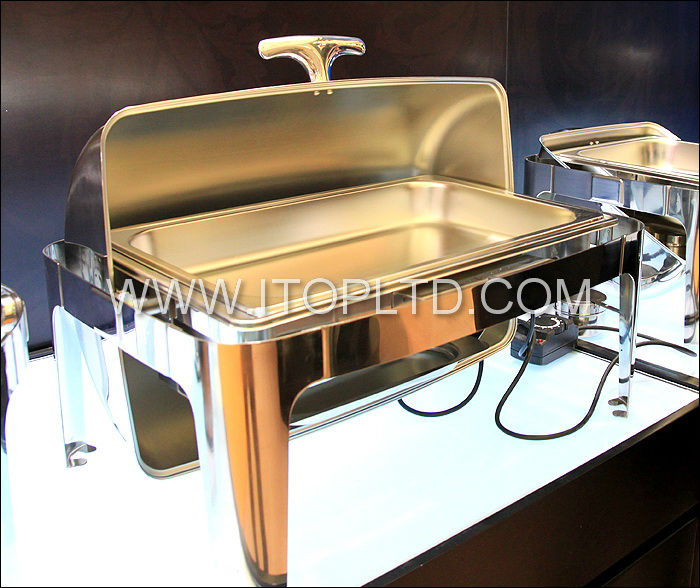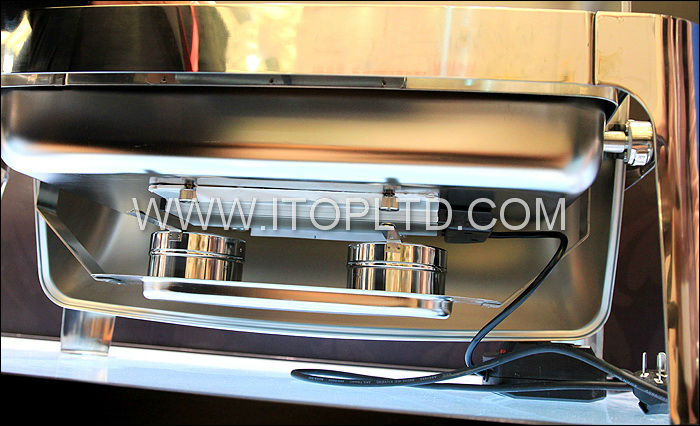 chafing dish/hydraulic chafing dish/commercial dish/chafing dish for sale/stainless steel chafing dish/round chafing dish/buffet chafing dish/chafing dish heater
We can provide bese quality best price