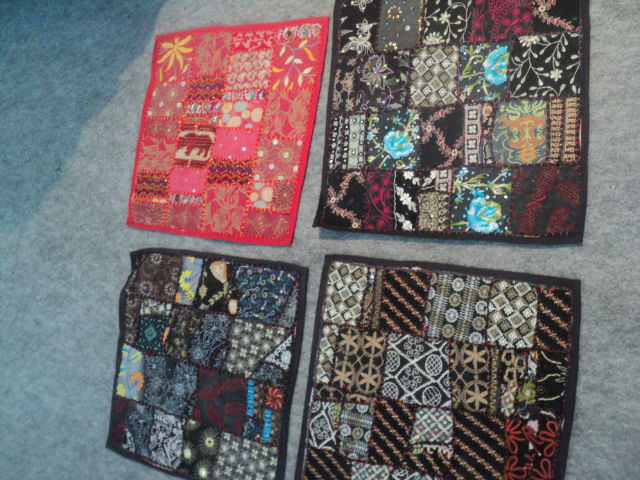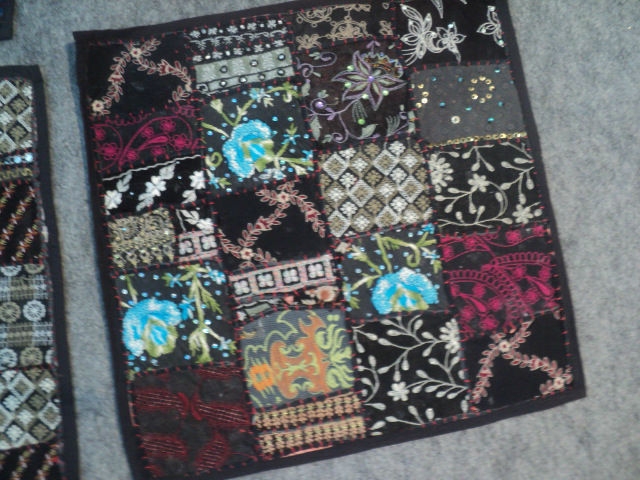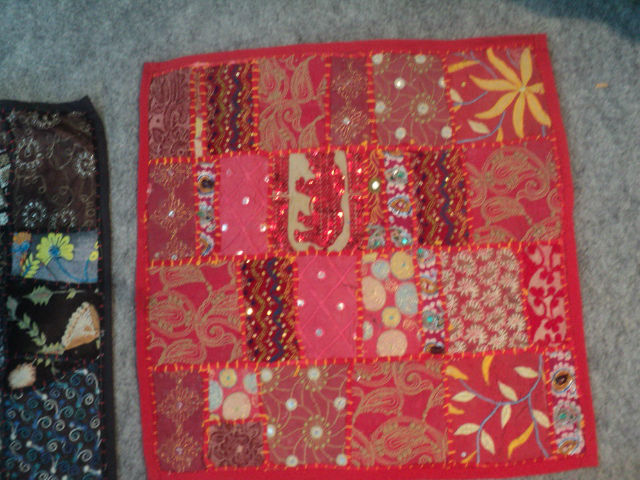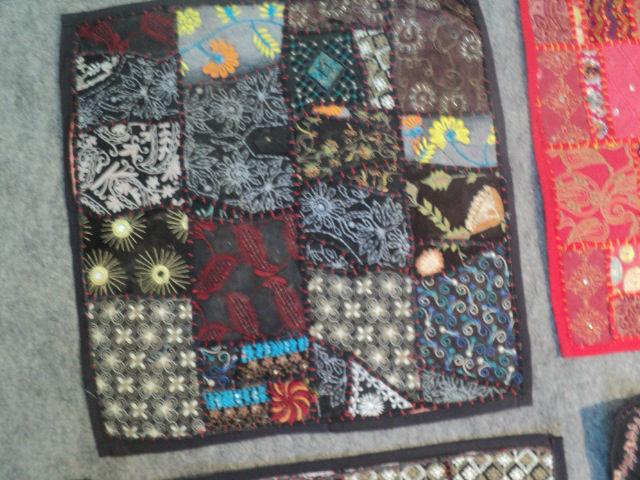 DETAILED DESCRIPTION OF PRODUCTS":--- \
cotton barmeri cushion covers hand made embroidered
made by village womans by hand at their homes
these cushion covers are the identity of womens artistic work in india.
the size of this cushions is 18x18 inches.
there is cotton plain dyed fabrics in the back side of the cushion, which is open to push the cushions inside.
& than it will be ready to decorate.
A beautiful decorative cushion covers in ethnic and vintage antique work embroidered cushion covers.
specility :---
all the pieces are different from each other,s
the patches and embroiderey using in this cushion covers ,cannot be the same to make next piece ,so, each piece is unique and different in their way since its going to make.
WHEN YOU ARE USING THIS CUSHION COVERS & BUYING THEM YOU ARE CONTRIBUTING YOUR MONEY TO THE POOR WOMENS & THEIR FAMILIES WHO ARE INVOLVED TO MAKING THESE KIND OF ARTISTIC PIECES BY HAND.
WHEN YOU ARE USING THESE , YOU ARE REALLY APPRECIATING THE HARD WORK OF INDIAN WOMENS .
COMPANY PROFILE:--
we are manufacturers & exporters based at jaipur for all kind of home textiles products.
visit our website:-- www.karniexports.com
write me at my email for more information :-- pradeepnahata2yahoo.com
we can ship the quantity you needed in different designs.
there is a complete demand of these cushions are forever.
write me at my phone
regards
PRADEEP NAHATA
KARNI EXPORTS
G1-155, EPIP, GARMENT ZONE
SITAPURA INDUSTRIAL AREA
TONK ROAD, JAIPUR-302022, INDIA
MOBILE:- -- 0091 98281 99329