Plastic fasteners nylon push rivet
Product Description
Material: PA6
Color: Black and white
Plastic moding type: injection
Certificates: ROHS ISO9001 IATF16949
Packing: 1000/a bag, safe and standard package , delicate boxes according to the customers' demand.
a. Packing marks should be noted: 1. Company Name 2. Part Number 3. quantity 4.rate 5. batch number.
b. Units in the specified and correct location.
c. packaging clean and intact, and printing font distinct, labeled unit complete.
d. The carton label should be consistent with the object.
Application: Nylon rivet is widely applied to fasten and fix auto panels, LED lamps, display racks, PC board, machineboards, radiators fans, etc. It replaces screws in function and easily to mount without tools.The rivet is easily to be fixed and greatly improve productivity; it is light in weight, small in size, artistic,environmental protected, stainless, conveniently and fast to mount. It is complete in spec. with diverse color (asblack, and natural, etc.) in supply; moreover, the color can be customized.
Function: Nylon rivet has only one part completely; it functions to riveting two separated parts. The nylon rivet realizesthe function of connection and fastening by utilizing the flexibility and shape memory of nylon material. Youneed just lightly push to mount,as the fins of rivet will hook up the parts on opposite direction and then it will be fixed;it is safe, reliable and time effective, which can be easily and fast to mount without tools.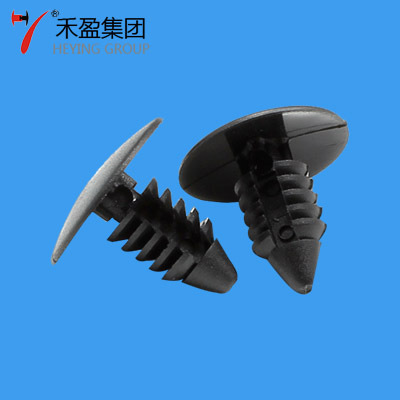 Above-mentioned p-Diagram is regarded to the same strains of products, which is a reference for you.If you want the details, please let us know and we will provide any information to you.
Related Products
Company introduction
Ganzhou Heying general parts limited company is a professional company with development, production, designing,sailing precise plastic parts,,fastener and standard parts. Professional production:car general parts, console knobs buttons, door buckle damper gear, plastic rivets, wiring equipment, plastic screw, plastic nuts, foot pad, spacer support, stationary buckle, wire fixing seat, plastic strip, photoelectric series products.The company has the sales department, engineering department, tooling department, molding department, assembly department, IPQC department and administration department, which can be independent to design injection molding and assemble precision plastic products in order to provide one-stop service for the customer demand. The main product of the company are damping gear, switch box, rivet, wiring equipment, screw, foot pad, spacer support and etc, which are mostly used for many industries including automobile, computers, home appliances, consumer electronics, lighting, printing, furniture, handicrafts and toys. Company have kept absorbing the advantages of all kinds of plastic fasteners, enhancing research and development design strength. After several years of unremitting efforts, almost seventy-five percent of substitute for precision metal fasteners, has been developed. In addition, company have developed the file button, auto lamp switch, the damping gear and other products , the products of R&D are 11 series and have hundreds of species which basically can satisfy customers in the development of new products and the substitute of hardware fasteners. The company is in line with the principle of social responsibility as the first, and continuously provide customers with excellent quality products.
Factory
Products

Cooperative Partner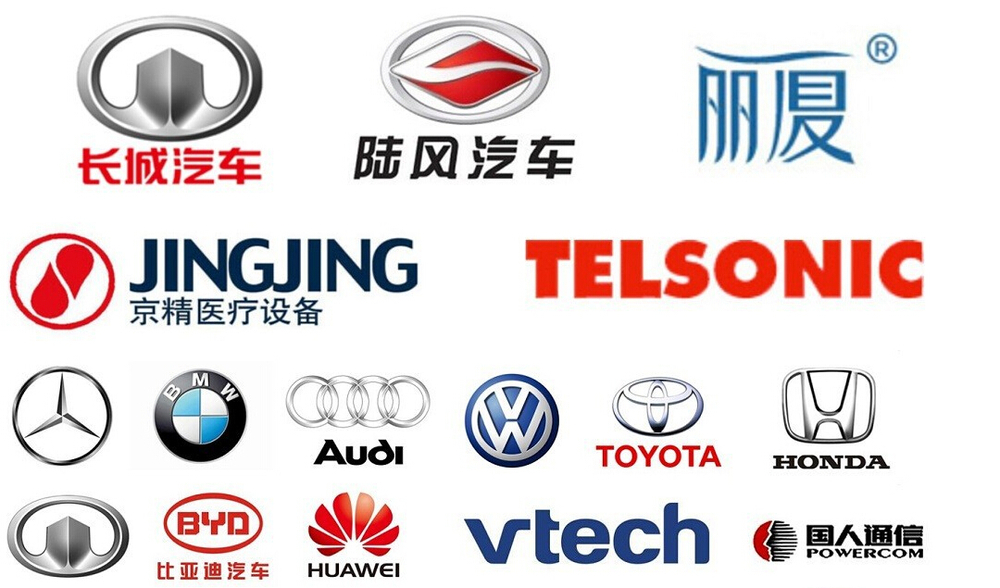 Certificates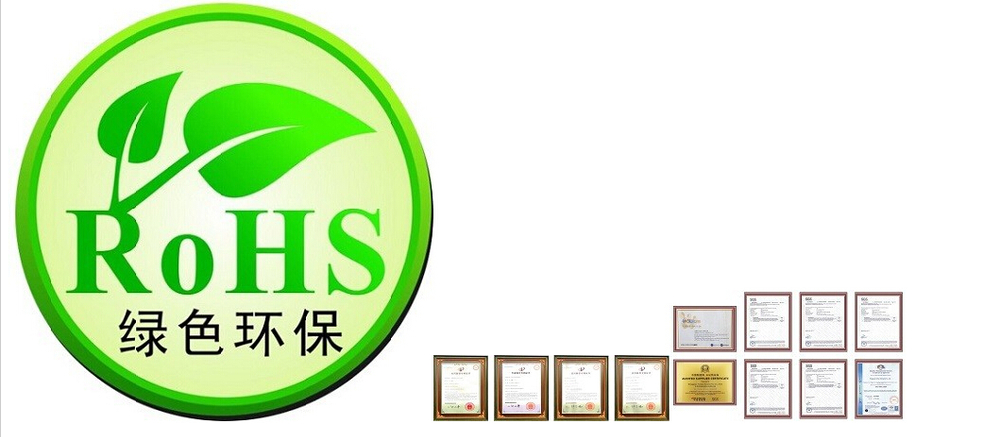 The most important thing is, the company take the market as the guidance, that regarding environmental protection as own duty, vigorously developing pollution-free, corrosion resistant, non-conductive, qualitative light, environmental protection and beautiful metal fasteners substitute to adapt to the new development needs in 21st century.