AgNi Bimetal silver contact rivets Current 10 A sphere/Flat Head thickness 0.3 tail length 1.5mm for Europe relay /Sockets/SWITCH
Wenzhou Saijin Electrical Alloy Co., Ltd has our own manufacturing base to supply series of Electrical contact rivets: such as solid contact rivet, bimetal rivet, tri-metal rivets and other special contact.
1.Certification: ISO9001, SGS,RoHS,VDE
2.Material: AgSnO2, AgSnOInO,Ag/Cu,AgCdO,AgZnO2,Ag,Cu,etc
3.Place of origin: Wenzhou,China(mainland)
4.Specification: All dimensions are fully according to customers requirements.
Product overview:
The material of composite rivet's working layer is more flexible to choose than the solid precious metal rivet's,
even though the precious alloy material has excellent electrical contact property. Rivet contact is suitable for
the continuous automatic production of riveting and processing. It doesn't other processing technique(such as electroplating, welding, etc). So, it not only simplified the manufacturing process of contact component,
improve the productivity and lower the cost, but also increase the assembling precision and reliability of the component.
Main material:
Ag/Cu, AgCdO/Cu, FAg/Cu, AgSnO2 , AgSnO2InO3/Cu, etc
1. Silver rivet and Ag/Cu bimetal rivet: Pure silver has a high level of electrical and thermal conductivity, good plasticity and arc corrosion resistance, as well as a very low contact resistance.
2. AgCu rivet: This contact has good electrical conductivity and its surface is not liable to oxidization.
3. Fk Ag contact rivet: This fine crystal silver contains a 0.12% nickel additive and has a low contact resistance, which is similar to that of pure silver, without the variable switching times.
4. AgNi /Cu bimetal rivet: In low voltage engineering, this contact is widely used in AC switches as an electrical contact.
5. AgCdO/Cu bimetal rivet: This contact includes AgCdO10, AgCdO12, AgCdO15, and this kind of electrical contact has one of the most important materials in silver - metal oxide contact material.
6. AgZnO rivet and AgZnO/Cu bimetal rivet: The oxide of this contactor is more thermally stable than CdO.
7. AgSnO2 and AgSnO2 In2O3 and bimetal rivet: AgSnO2 and AgSnO2In2O3 are the ideal environment-protecting materials for substituting AgCdO.
Main application:
Automobile electrical equipments, Household appliances, Relays, Contactors,Temperature controllers,
Timers and other electrical appliances.
Specifications of Bi-metal Rivets:
Items

Limit Deviation

Basic Dimension

Head Diameter/mm

±0.1

2.5

3

3.5

4

4.5

5

5.5

6

6.5

7

8

Head Thickness/mm

±0.05

0.6

0.8

1.0

0.8

1.0

1.2

1.0

1.2

1.5

1.0, 1.2

1.5, 2.0

1.2, 1.5, 2.0

Head Layer/mm

S<0.4±0.060

S>0.4±0.060

0.3-0.4

0.35-0.50

0.40-0.60

0.50-0.70

Shank Diameter/mm

-0.02

-0.10

1.2

1.5

1.5

1.5

2.0

2.0

2.0

2.5

2.5

2.5

3.0

3.0

3.0

3.5

3.5

4.0

Shank Length/mm

+0.150

1-2.0

1-3.0

Spheric Radius/mm

R<6±1

R>6±2

4

6

6

8

8

10

10

15

15

20

20

25

Demoulding Angle

±2

9,10,11,12
Metallography Photo:
Drawing:
Bimetal silver contact cold heading machines. cold heading machines draft: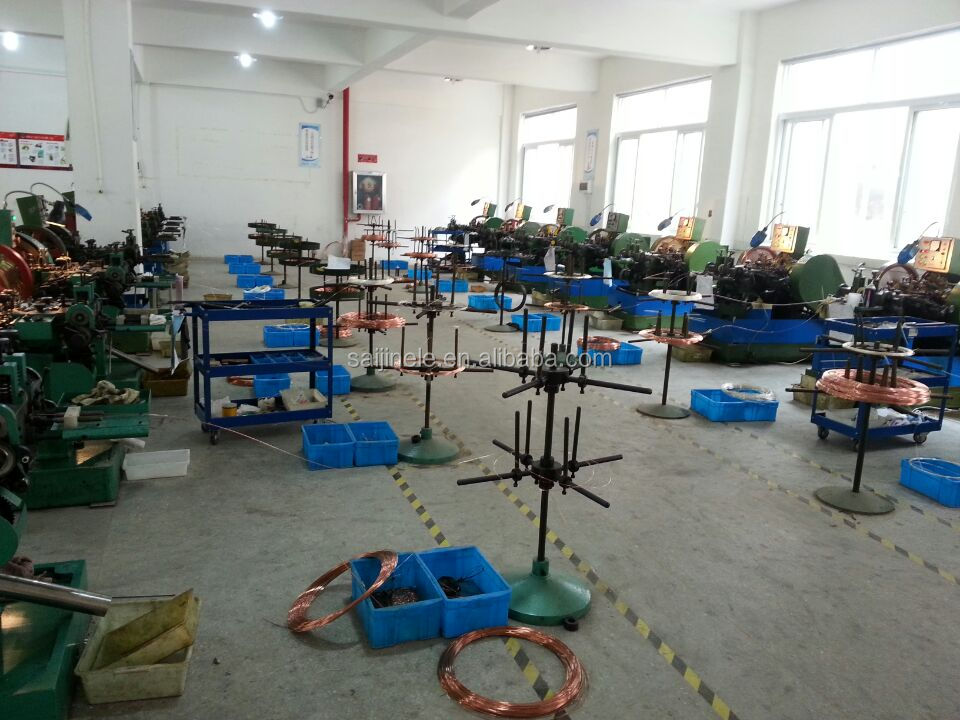 Bimetal silver contact Automotive Electro pulsing Machine to make mould :
Our Service:
1) You inquiry will be replied in 24hours
2) Well-trained and experienced staffs to answer all your enquires in fluent English
3) OEM & ODM
4) Protect your sales area, ideas of design and all your private information
FREE SAMPLE can be sent for your evaluation!
Samples policy:
-1. We accept sample order for testing our quality.
-2. Sample charged will be higher than our offer, negotiability!
-3. Charge sample offered depends on customer's design
-4. Shipping cost need to pay by customers
-5. Customer's express courier account is acceptable
-6. Without courier account ,we will ship by DHL, FedEx, UPS or TNT
-7. Lead time would be up to the quantity, usually 2-5 work days
Note: This sample charge is for the first deal only and will be deducted in your future formal orders.
Production Workshop: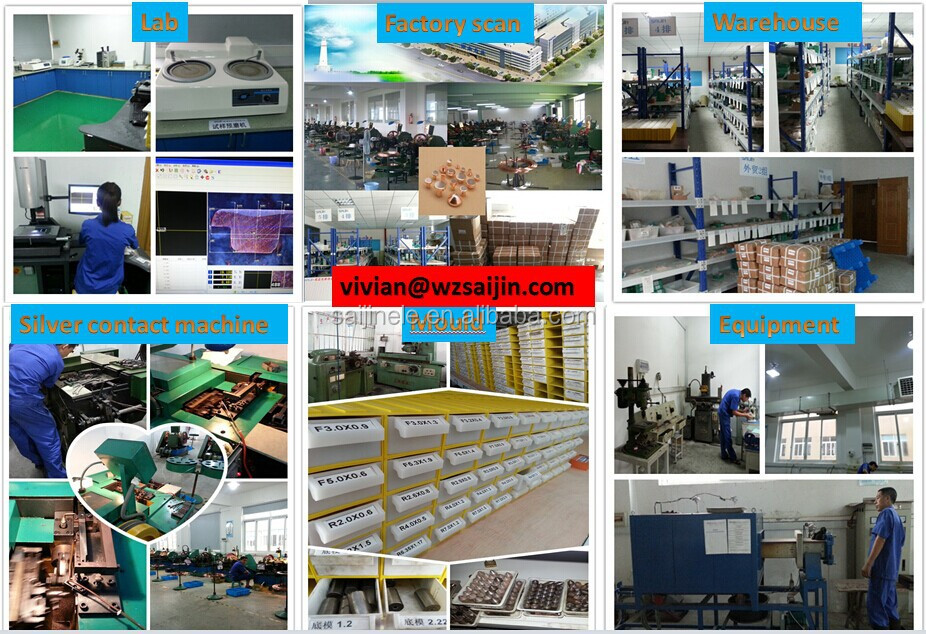 Contact Information :