Ceramic PTC Heating Element
Electriacl Characteristics
Type Number
Marking
Ihold
Itrip

MAX. Time

to Trip

Vmax
Imax
P dmax
Rmin
R1max
A
A
Current A
Time s
Vdc
A
W

Ω

Ω
SMD0603P005TF
V
0.05
0.2
0.5
1
15
40
0.5
2
10
SMD0603P010TF
1
0.1
0.3
0.5
1
15
40
0.5
0.9
6
SMD0603P020TF
2
0.2
0.5
1
0.6
9
40
0.5
0.55
3.5
SMD0603P025TF
2
0.25
0.55
8
0.08
9
40
0.5
0.5
3
SMD0603P035TF
3
0.35
0.75
8
0.1
6
40
0.5
0.2
1.4
SMD0603P050TF
5
0.5
1
8
0.1
6
40
0.5
0.1
0.8
SMD0603P075TF
7
0.75
1.4
8
0.1
6
40
0.5
0.06
0.45
SMD0603P100TF
0
1
2
8
0.1
6
40
0.5
0.04
0.3
SMD0603P110TF
0
1.1
2.2
8
0.1
6
40
0.5
0.04
0.28
Feature
• Fast response to fault currents
• Compact design saves board space
• Low resistance
• Low-profile
• Compatible with high temperature solders
• RoHS compliant, lead-free and halogen-free
Application
• USB peripherals
• Disk drives
• CD-ROMs
• Plug and play protection for motherboards and peripherals
• Mobile phones - battery and port protection
• Disk drives
• PDAs / digital cameras
• Game console port protection
Delivery Time
1) Within 1-3 working days (if in stock) after payment confirmation.
2) Within 5-14 working days (if out of stock) .
Shipment
1) Via DHL/Fedex/UPS/TNT/. Pls tell us which you prefer.
2) Use our forwader,as we aslo have super affordable transport fees for you .
Terms of Payment
1) T/T to our HSBC bank account(Tele Transfer)
2) Paypal
3) Western Union
Guarantee
1) 30-days (After Our Delivery Date) GUARRANTEE OF QUALITY.
2) Please provide the copy of Sales Contract and describe the problems appeared if there is
any problem. We will reply within two days.
Factory Gallery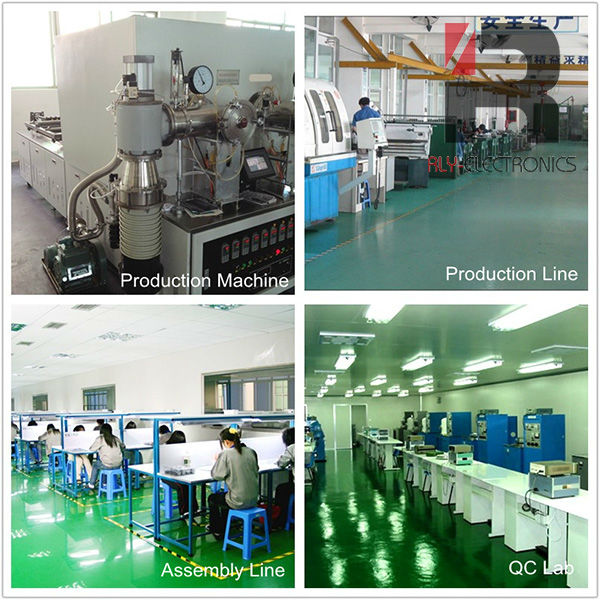 Certifications