Manufacturer Whole House Water Filters System( 2600L/HR Remove 99.9% colloid,sedment, rust )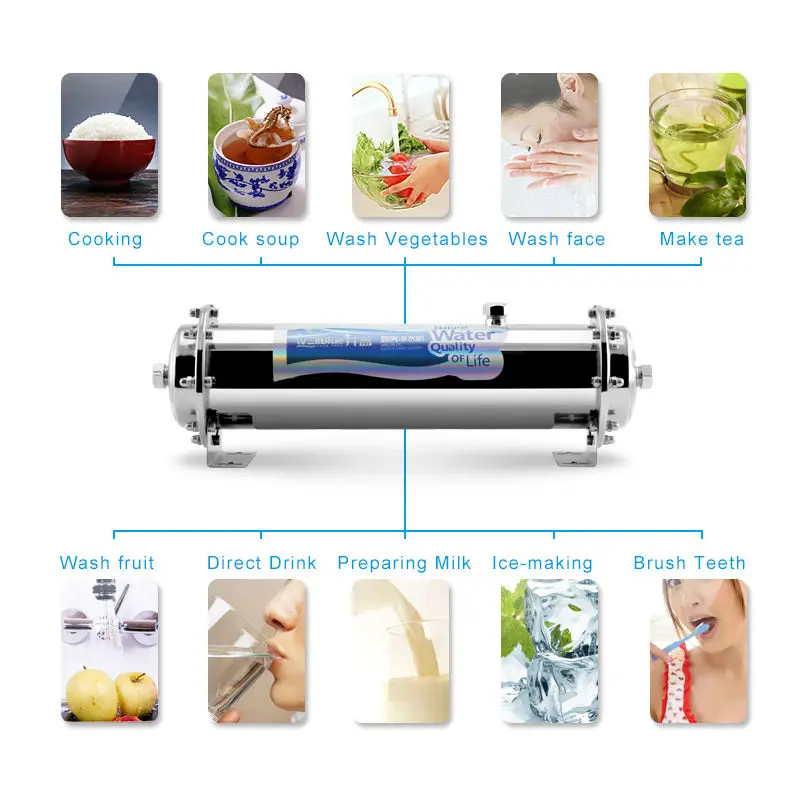 What's UF membrane ?
Ultrafiltration Membrane
The filter cartridge uses thousands of hollow fibre membrane strands. Each membrane strand contains billions of microscopic pores. Water pressure pushes water through these pores towards the hollow center of the membrane, while blocking out contaminants larger than 0.01 microns such as bacteria, parasites and viruses.
Filtered water then flows through each fibre and is distributed to every household fixture. Unwanted particles and micro-organisms are flushed out during the automatic cleaning cycle.
Specification
Item No. L-CF101
1.Article : UF membrane filter
2.Product size: 134*965mm
3.Designed Water output:2600L/HR
4.Shell material: 304 Stainless steel
5.Service life :more than 3 years
304 stainless steel
Below is the form list description:
Item No

L-CF101A

L-CF101B

Product size

168X 707mm

168 X 965mm

Designed Water output

2100L/HR

2600L/HR

Shell material

304 stainless steel

Cartridge material

Foodgrade UF membrane +KDF

Feed water source

Municipal tap water

Pressure of feed water

0.1-0.3Mpa

Operating tempreture

5-45°C

Service life

≥3 year

Joint dimension

3/4"
What is in the filters

Food grade UF membrane +KDF( import from USA)

Feature and Advantage

1) 304 stainless steel

2) Filter service life: 1 year

3) Product Service life: more than 3 years

Main Function

1) filtration precision is 0.01 micron.

2) It can remove the harmful substance from the water , such as mud,sand, rust, colloid, bacteria, virus and so on.

3)KDF can remove the heavy metal and chlorine from the water.

4)Keep mineral substance and microelement which is beneficial to human body.

5) Save energy, not need to add pressure and electricity, and no waste water appearing.

6) Pure physical filtration principle, not add any chemical substance.

7) The flux is large enough to satisfy with the family life demand.

8)It can be installed in the cabinet ,save the room.

Weight

N.W: 6 kg/pc, G.W:7kg/pc

Packing

1pc/box 52*20*18cm

6pcs/CTN 53.5*42*57cm

Qty's

1 x20'= 1116pcs 186CTNS
Whole House Water Filters Systems


L-CF101A (Size:168*707mm Flux: 2100L/H Package)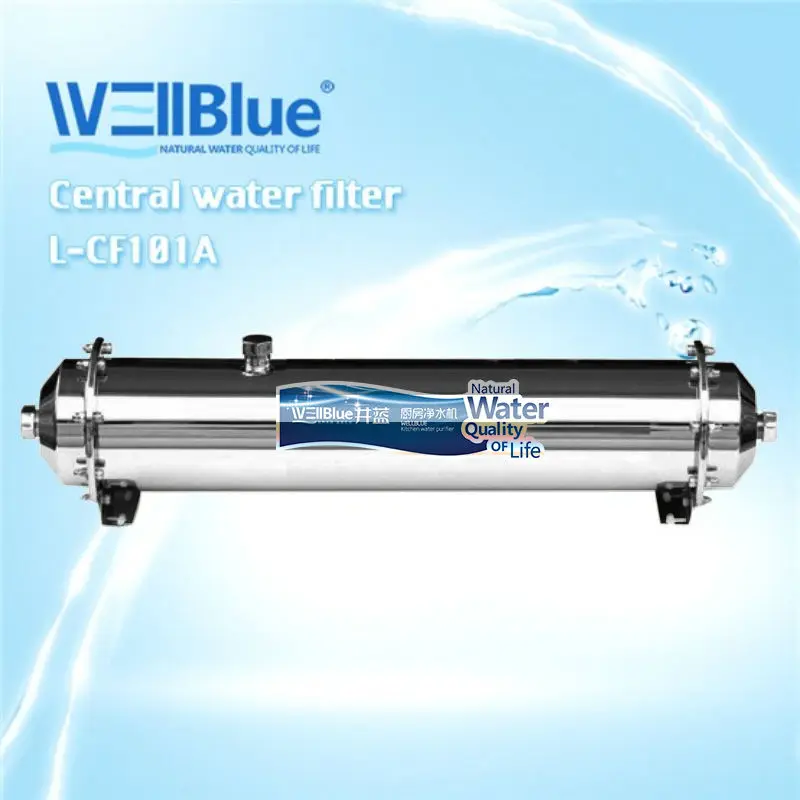 304 stainless steel
Whole House Water Filters Systems
L-CF101B (Size:168*965mm Flux: 2600L/H Package)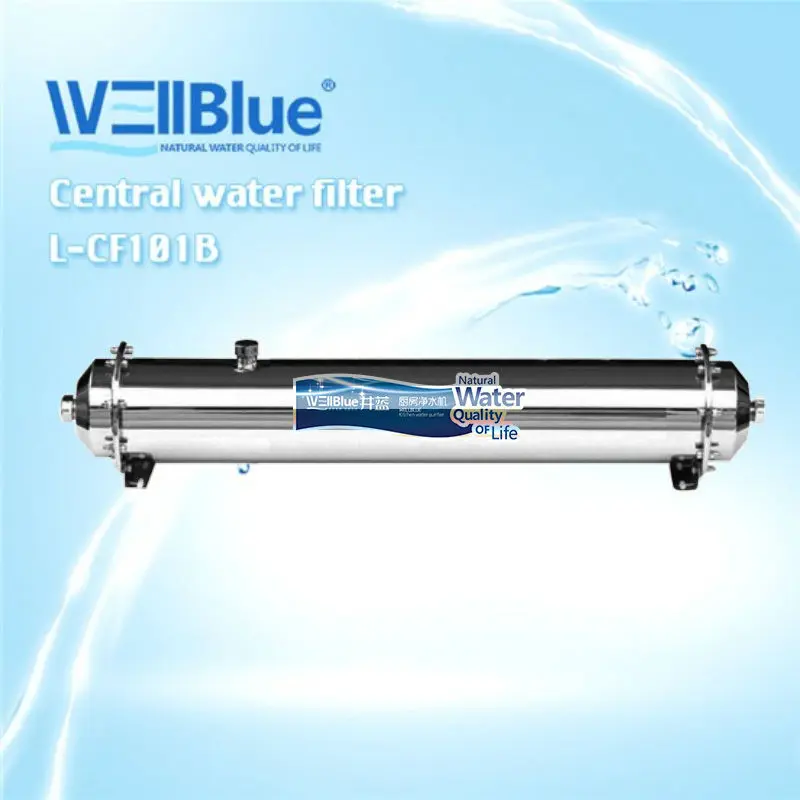 Food grade UF membrane
304 stainless steel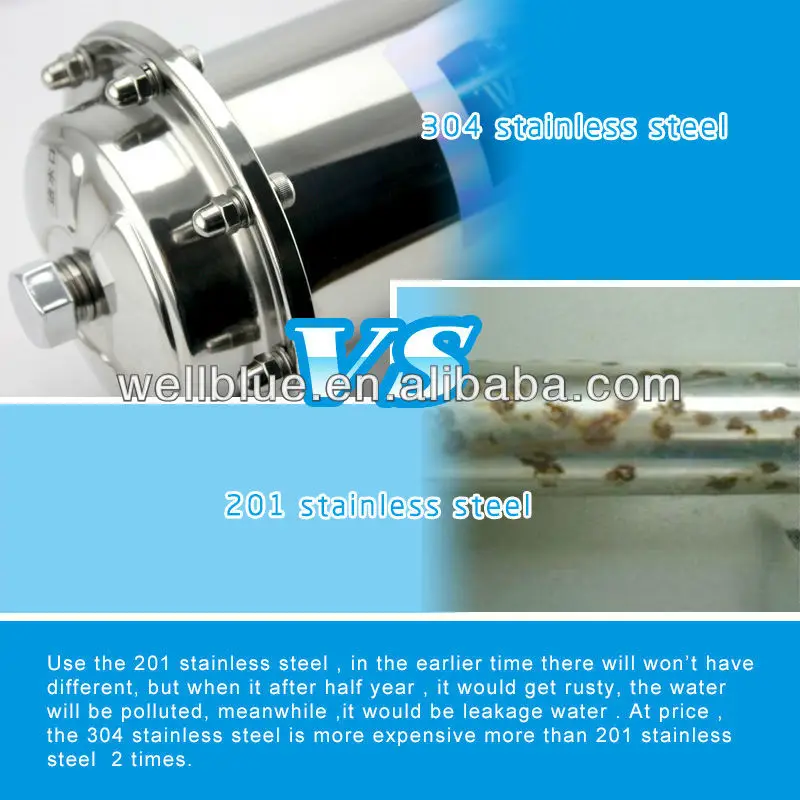 KDF Fibre
Installation structure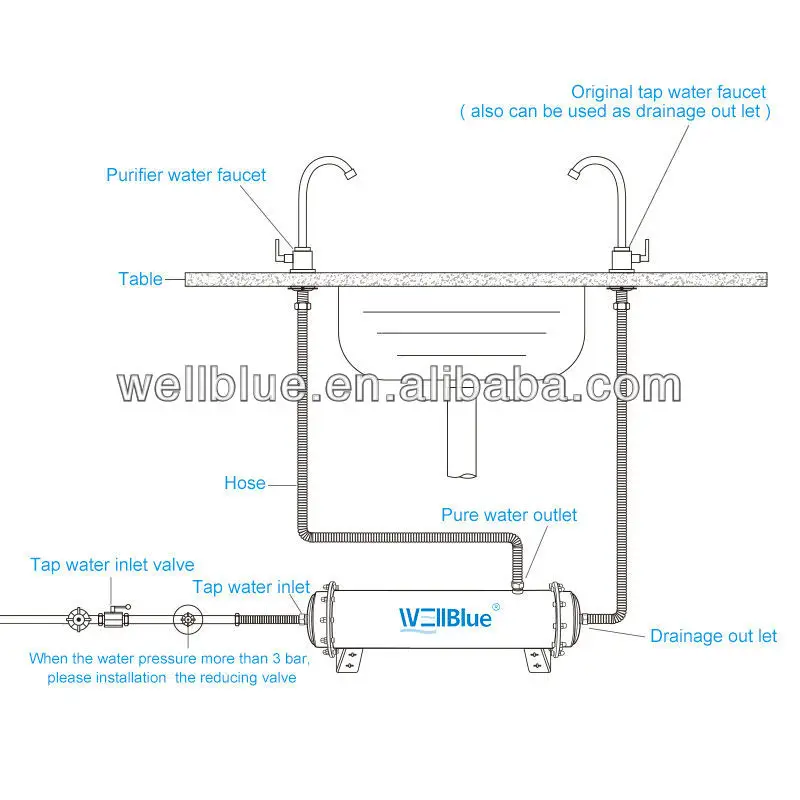 Installation of Whole House Water Filter System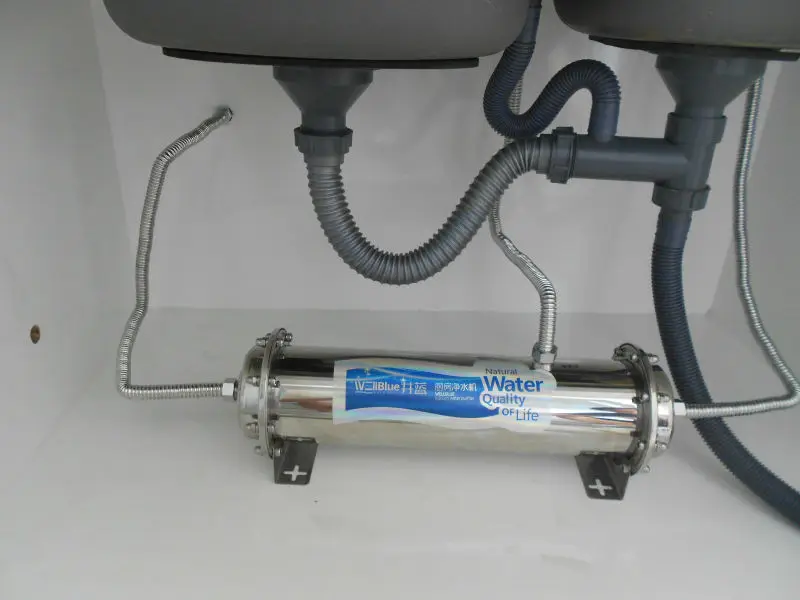 Work of Whole House Water Filter System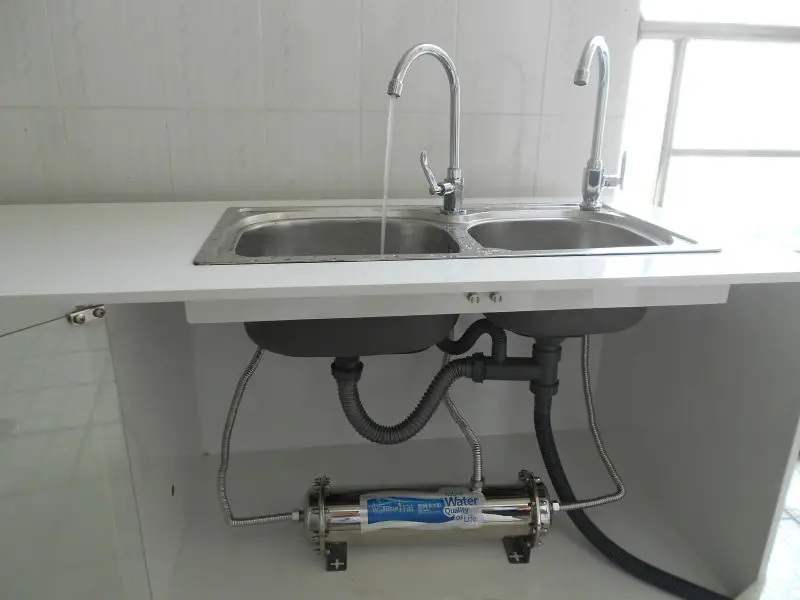 Many kinds of Stainless Stell Whole House Water Filters System