Air Conditioner Window Type
Olyair high efficiency quiet top air outlet air conditioner window
On/off by timer
The setting of timed switch-on/off can be made according to the end-user's needs.
Independent de-humidifying
Independent dehumidify could lower water vaor in the room repidly, but do not effect cooling when dehumidifying.
Intelligent defrosting
Defrosting fully controlled by micro-processor to ensure the effective heating conditions
Hydrophilic film aluminum foil
Blue-colored hydrophilic alum foil in indoor unit that free from water contamination, which enhance the heat-exchange efficiency.
Saw-teeth fan wheel design for noise reduction
The latest model adopts the air flow blades in the shape of saw teeth, which greatly reduces the vibration noise at the end of the vortex, and the operation noises of the outdoor unit.
Elaborate designing, highly efficient refrigeration
Adopted world-famous compressor such as Mitsubishi, Hitachi, LG etc, enable high efficiency cooling and long service for air conditioner unit.
Products Packing Show: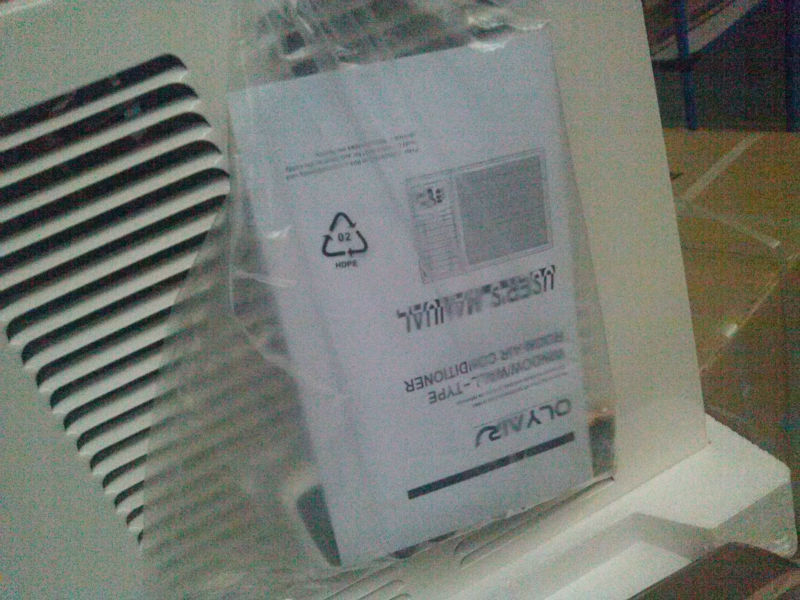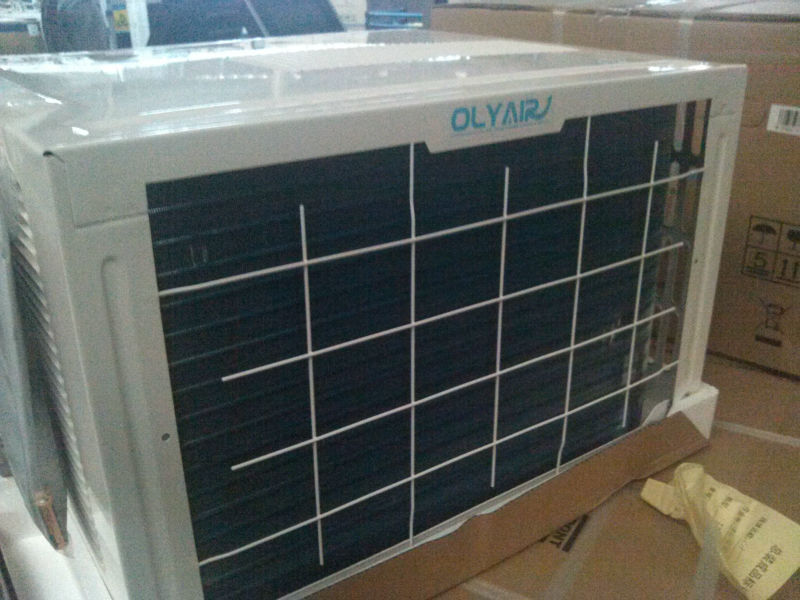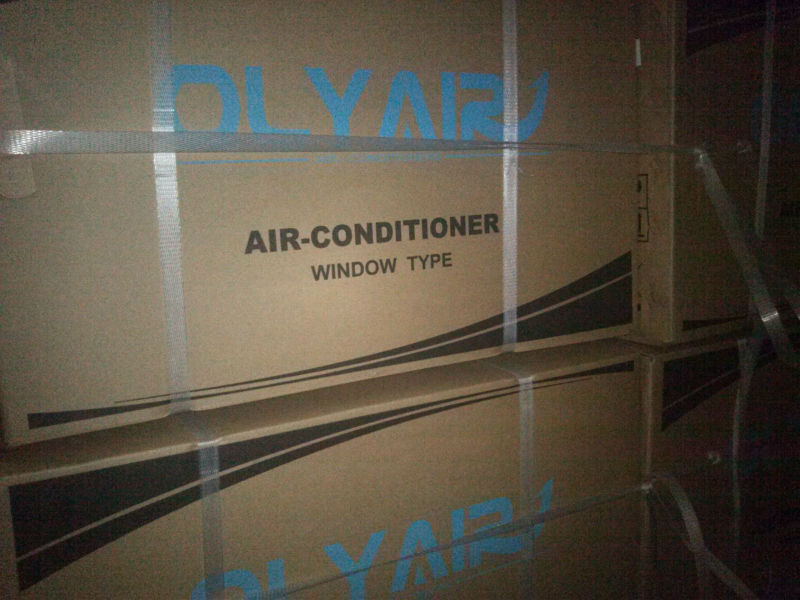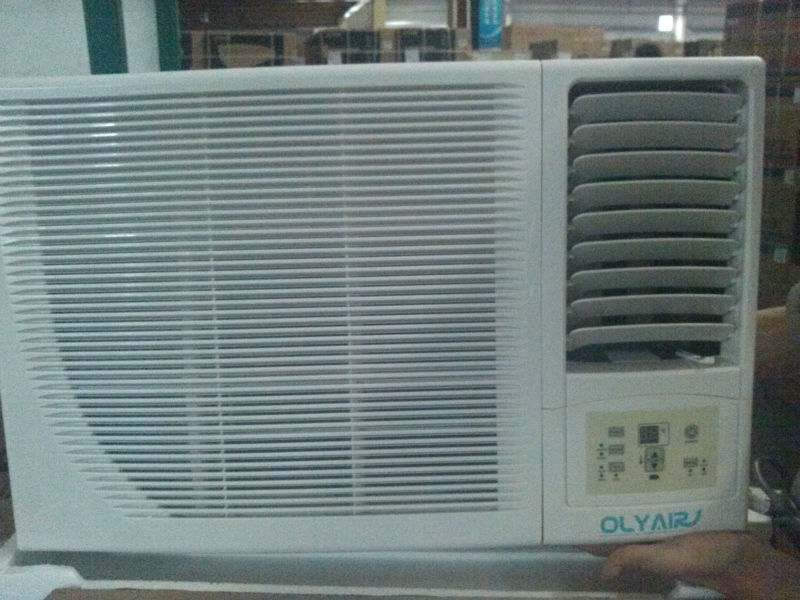 Packing Carton: