Shentop commercial fast food restaurant equipment KFC 3 tank deep fryer oil filter machine electric industrial fryer
Specification
Model: STPP-36CC
Dimension: 800*800*1100 MM
Voltage: 380 V / 50 Hz
Power: 36 KW
Material: 1.5" Stainless Steel
1. the deep fryer machine is With Oil Filter Cart and it can filter the oil and then the oil can be used circularly.
2. the control of chicken fryer is Microcomputer and it is easy to control the time and temperature
3. Our commercial turkey fryer is used 1.5" stainless steel and it is more health
4. Scope of Application: hotel, shop, mall, restaurant, western kitchen restaurant, etc
the deep fryer oil filter machine's picture show: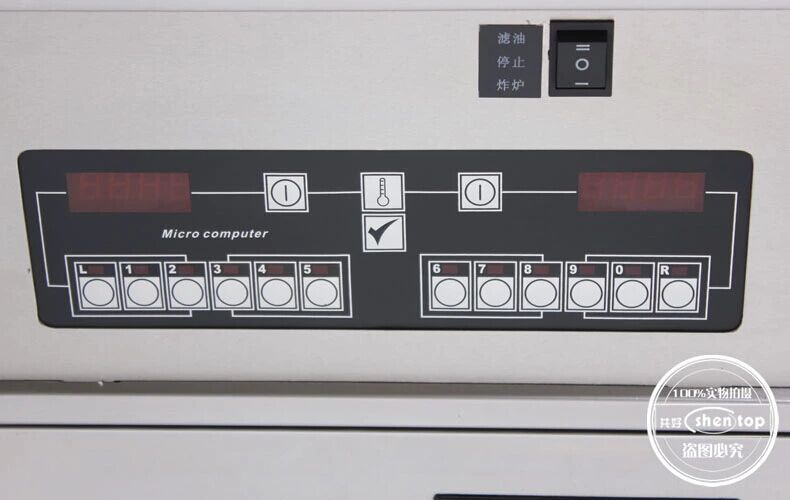 Standard Features:
→ Durable hige power heating element to enable quick temperature recovery.
→ Heating element can be lifted up for fry pot cleaning.
→ Space saving built-in oil filter. Oil receptacle can be easily accessed for filter envelop changing.
→ Solid state control with long lifespan.
→ Deep cold zone of fry pot traps food crumbs to reduce oil contamination.
→ High temperature safety limit.
→ Service friendly: Modular design.
→ 1.5" Stainless Steel drain valve with safety latch.
→CE compliant.