Material : ASTM A335 P2, P12, P11, P22, P5, P9, P91,ASTM A213 T2, T11,T5,T9,T22
KEY WORDS:Sales Promotion ! ! ! SMLS ASTM A335GR P11 / astm a335 gr p11 / ALLOY STEEL SEAMLESS / ERW / SAW PIPE, ASTM A335 GR P11 / Alloy Steel Pipes/ASTM A335 GR P11 /Made in China/Construction Material/Hot Tube / ASTM A335 GR P9 / astm a335 gr p22 / ALLOY STEEL SEAMLESS / ERW / SAW PIPE, ASTM A335 GRP11 / astm a335 p1 p2 p5 p9 p11 p22 p91 / ALLOY STEEL SEAMLESS / ERW / SAW PIPE, ASTM A335 GRP11
Material :ASTM A335 P2, P12, P11, P22, P5, P9, P91,ASTM A213 T2, T11,T5,T9,T22,4140,12CrMo,15CrMo,12Cr2Mo,1Cr5Mo,42CrMo4,1Cr9Mo,10CrMo910,etc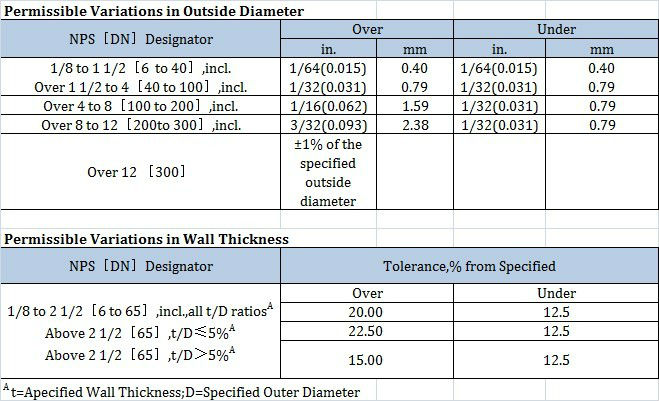 | | |
| --- | --- |
| Material & Manufacture | Pipe may be either hot finished or cold drawn with the finishing heat treatment noted below. |
Heat Treatment Requirements

P5, P9, P11, and P22

Grade
Heat Treatment Type
Normalizing Temperature Range F [C]
Subcritical Annealing or Tempering
Temperature Range F [C]

P5 (b,c)

Full or Isothermal Anneal

Normalize and Temper

*****

1250 [675]

Subcritical Anneal (P5c only)

*****

1325 - 1375 [715 - 745]

P9

Full or Isothermal Anneal

Normalize and Temper

*****

1250 [675]

P11

Full or Isothermal Anneal

Normalize and Temper

*****

1200 [650]

P22

Full or Isothermal Anneal

Normalize and Temper

*****

1250 [675]

P91

Normalize and Temper

1900-1975 [1040 - 1080]

1350-1470 [730 - 800]

Quench and Temper

1900-1975 [1040 - 1080]

1350-1470 [730 - 800]
Our job is to serve . . . and we take it very seriously.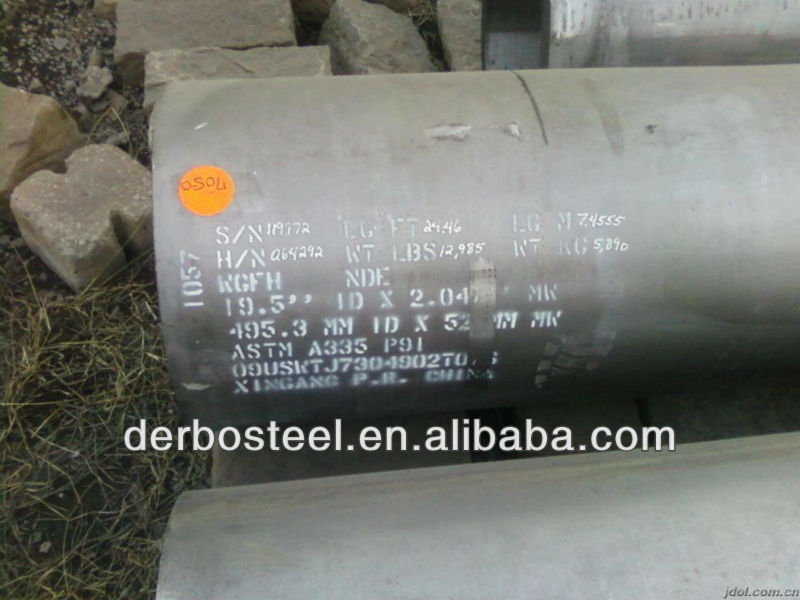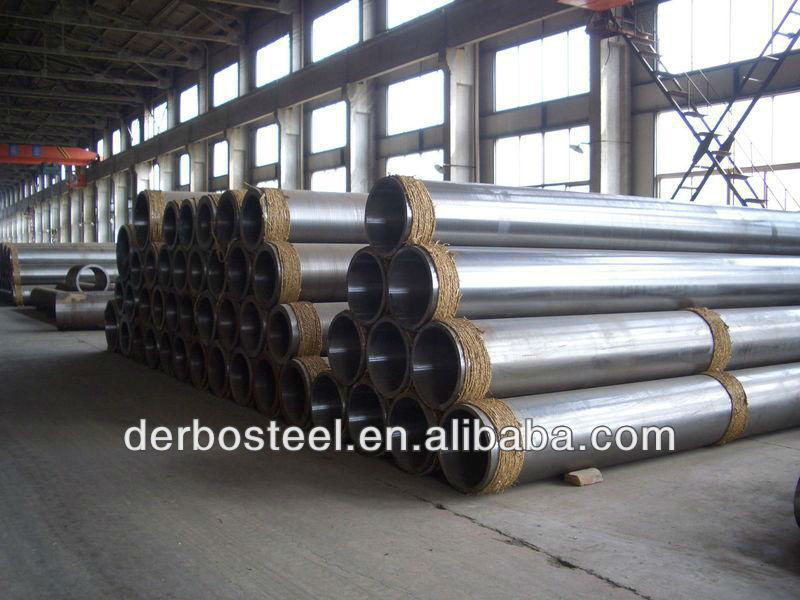 We are customer driven.
Serving customers better than anyone else has been the cornerstone for our growth over the past 20+ years. We have expanded our warehouse 5 times to accommodate and protect inventory and have expanded our fleet of trucks to move that inventory to our customers in the shortest time possible.
Chengdu derbo steel has expanded our value-added services to provide customers with extras like: precision sawing, round bar threading, shearing, select welding and precision cutting on our plasma table.