Unique Chinese Manufacturer of Construction PU Adhesive/Sealant, Senior Member of Shanghai International Chamber of Commerce.
Model Number

PU 8630

Main Raw Material

Polyurethane

Color

Black

paste

Density

1.35±0.05Gr/cc

Sagging

0mm

Volatile content

≤4%

Extrudability

≥80ml/min

Touch dry time

10-30Min

Curing speed

3-5Mm/24hrs

Shore A-hardness

61±3ShoreA

Tensile strength

≥4N/mm2

Elongation at break

≥350%

Application temperature

5~35°C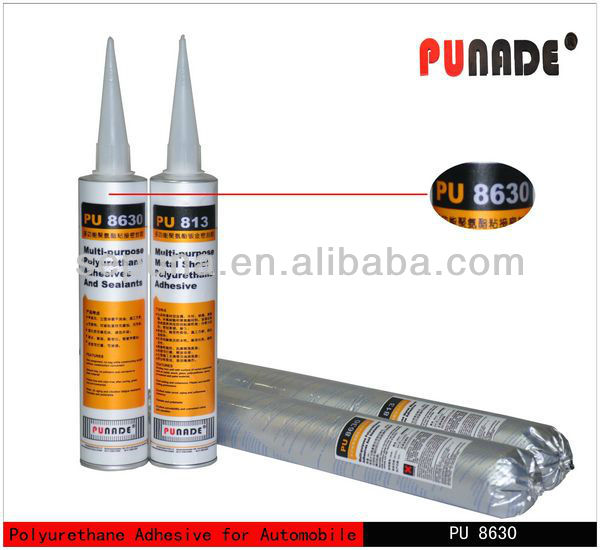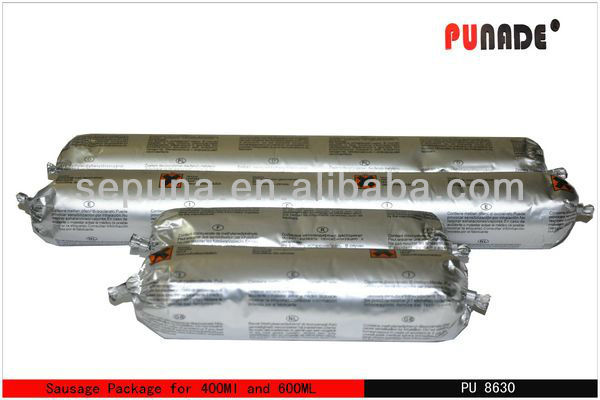 Multi-purpose polyurethane adhesive for automobile PU8630
Features
1. Bond very well with surface of variety substrates such as all kinds of metal, lumber, glass, polyurethane, epoxy, resign, PU and coating material, etc. Also with good cohesive force and durable elastic bonding and sealing performance
2. One component adhesive with fabulous thixotropy, it' convenient to apply with rapid curing
3. Excellent water, weather and aging resistance
4. Excellent wear-resisting property
5. Paintable and polishable
6. No sag or flow phenomena within 30mm perpends
Usage
1. Specially used for windshield and side glass
2. Also use for glass steel and plastic accessories (car roof, side body and car front)
3. Very popular in repair market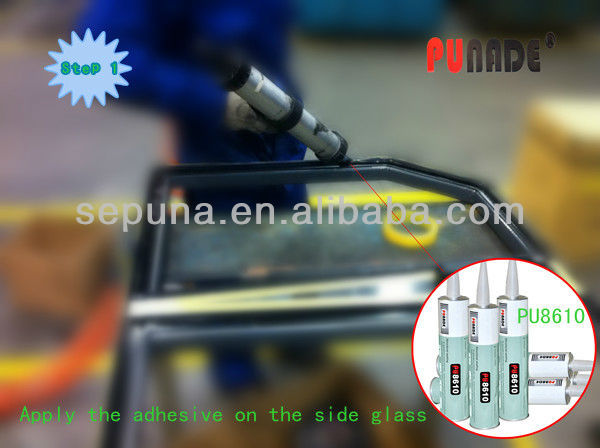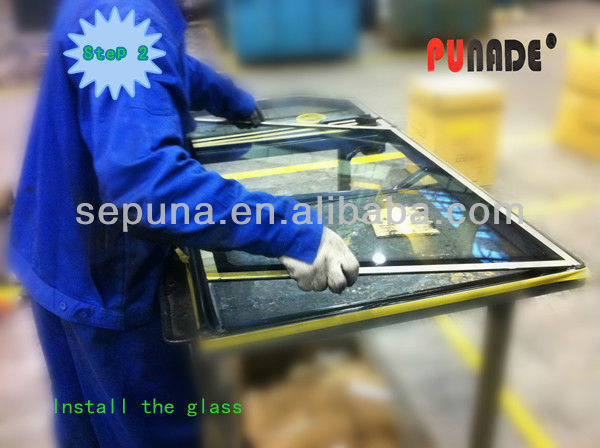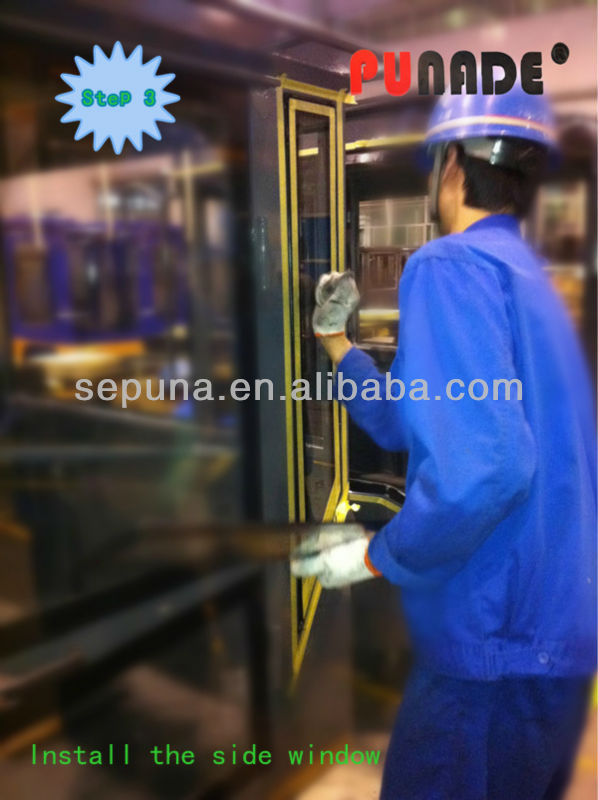 Operation
For cartridge
1.Cut nozzle to give the required angle and bead size
2.Pierce the membrane at the top of the cartridge and screw on the nozzle
3.Place the cartridge in an applicator gun and squeeze the trigger with equal strength
For sausage
1.Clip the end of the sausage and place in barrel gun
2.Screw end cap and nozzle on to barrel gun
3.Using the trigger extrude the sealant with equal strength
Package
310ml cartridge, 20pcs/carton
400ml/600ml sausage, 20pcs/carton
Color: Black
Thanks for your visit our website , we are manufacture Polyurethane, Epoxy, Silicone adhesive sealant and grease for automibile ,construction,electronic,ect. We have the owen factory, Technical team and After service team. We have supplier for many Top 500 company and also OEM for many big brand.
We will provide the professional solution for you.
Out standing customer care services at any time,24 Hour Help Support on line or call +86-400-882-1323
Cetrtification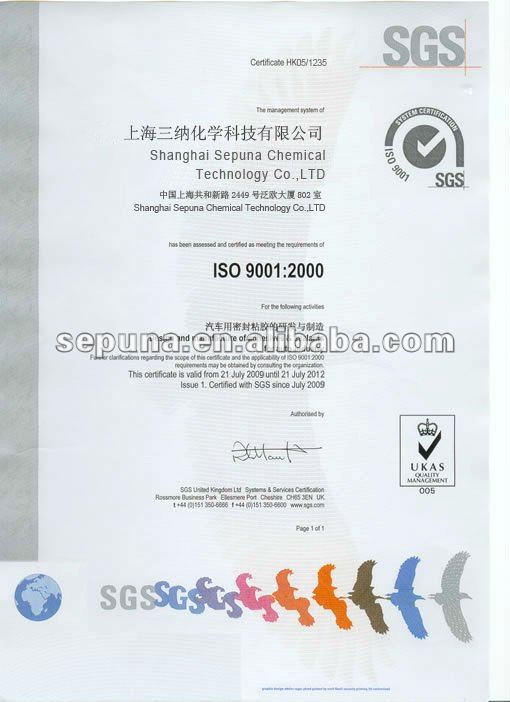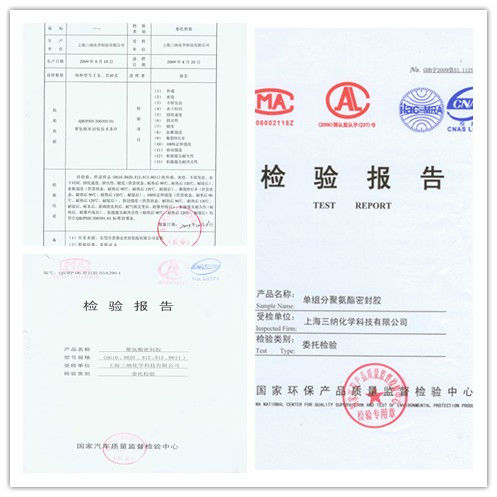 Other products line
Display room