1.High Quality 150 Motorized Projector Screen
2.Tab-tension Motorized Projection Screen
3.Motorized Screen With Remote Control
Specifications:
Motorized tab-tensioned screen is the ideal and elegant device for the modern and state-of-art presentation and show, which is widely-used in meeting halls, hotels, exhibition halls, theater, government conference room, ect.
Features:
1. Elegant and easy to install.
2. With aluminum alloy or steel case, white or black.
3. With RF or IR remote control and inline switch. Built-in remote receiver is optional.
4. Motor style: synchronous motor and tubular motor available
5. Easy installation: just put it onto wall & ceiling mount bracket.
6. Screen size can be 150", 200'', 300'', 350'' or 6m*4m or larger.
7. The format of 1:1, 4:3 or 16:9 can be available. We can make screen based on buyer's customized size and design.
8. We offer factory CHEAP price.
Fabric Options:
Rear fabric; White/black soft front projection fabric; Silver/silver metallic fabric for 3D; Silver/silver metallic perforated fabric for 3D;Matte silver for 3D; White/black perforated fabric; White/white perforated fabric; Matte white fabric
They have different gains, viewing angle, contrast and flexibility to present different images for different purposes.
It's tab-tensioned, we use special spring tightens system, the fabric surface's flatness can be easily guaranteed to avoid "V" type.
Packing:
We pack it into standard carton box with a water-proof plastic, for extra large screen, we usually pack it into wooden crate.
Application:
Motorized tab-tensioned screen can be used in the following:
Vocal concert; Exhibition; Outdoor Party; Rehearsal Event; government conference room; Presentation Display component; Award dinners; Fashion show; Product launch conference; Awards event; Live events; Digital media; Web events; Trade show; Advertising event; Theme event; Banquet; Hotels; Congress centers; Lecture halls and so on..
.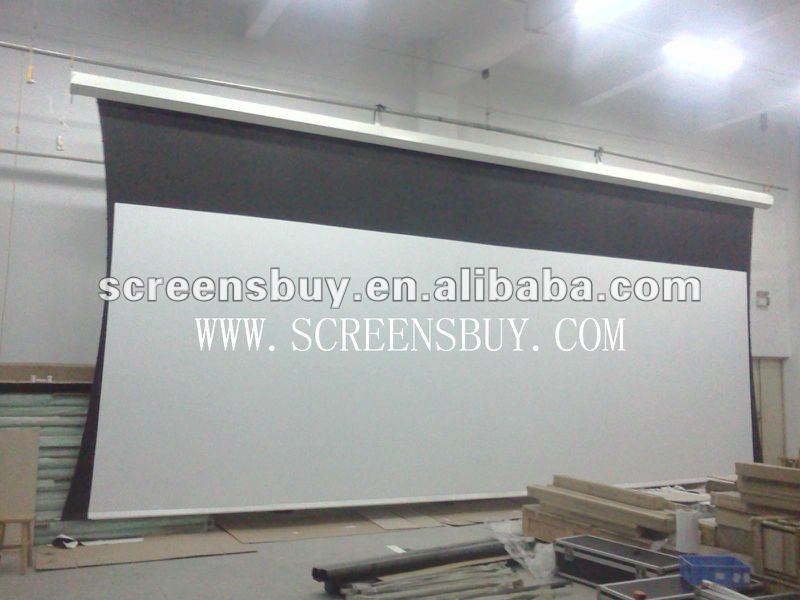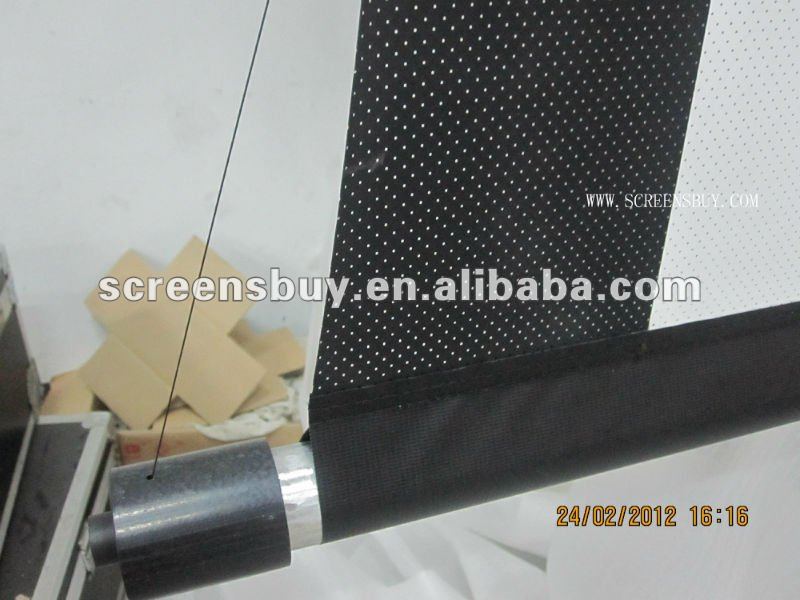 .