800mm HDPE fittings fabrication butt welding machine
RGH Series Workshop fitting fusion machine/ Fitting Fusion Machine/ Angle Fitting Fusion Machine/ Fitting welding machine/ Workshop fitting fusion welding machine/ HDPE plastic pipe workshop fitting welding
machine, HDPE Pipe fitting welding machine, Welding Machine for PPR and Pe pipe and fittings/ Plastic pipe thermal angle joint welding machine/ Fitting Fabrication Welding Machine/ Workshop machine for Preinsulated pipe/ Workshop machine for pressure pipe/Fitting Fabrication
Application:
Suitable for fabricating elbow, tee, cross and wye shape(45°and 60°) Fittings of PE, PP, PVDF in workshop.
Welding range:
500—800mm in diameter
Features:
*Applied to fabricate PE,PP,PVDF elbow,tee,cross fittings in workshop.Also used to lengthen the injection moulded fitting and make the integrated fittings.
*Integrated structure. Nothing remains but to choose the different special clamps while fabricating different fittings.
*Removable PTFE coated heating plate.
*Electric planing tool with safety limit swith enable to start it only when it is locked in the operation position.
*Low starting pressure and high reliable seal structure.
*Separate two-channel timer records times in soaking and cooling phases.
*Digital pressure meter enables to control pressure accurately.
*Linear guide ways are equipped with heating plate, planing tool and dragging plate
*Products comply with 98/37/EC and 73/23/EEC standards.
Optional parts:
*Special clamps for welding flange stub.
*Special clamps for short spigot fittings.
Technical Specification for 800mm HDPE fittings fabrication butt welding machine
| | |
| --- | --- |
| Model | RGH800 |
| Pipe size(mm) | 500,560,630,710,800 |
| Application | 0~90 degrees elbow, tee, cross |
| Heating plate max. temp. | 270 degrees C |
| Temp. deviation in surface(170-250 degrees C) | Less than +/- 10 degrees |
| Pressure adjustable ranges | 0~16 MPa |
| Working voltage | 380 V, 50 Hz |
| Heating plate power | 40 |
| Planing tool power | 4.0 KW |
| Hydraulic unit power | 3 KW |
| Total power | 47 KW |
Elbow , Tee and Cross Clamps
Fittings for HDPE pipe multi-angle fitting welding equipment 800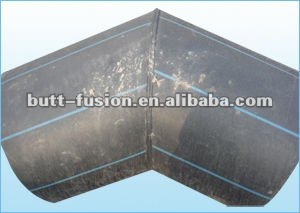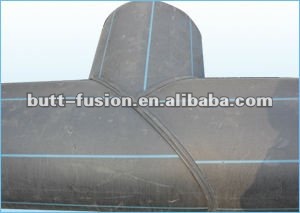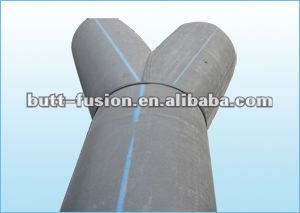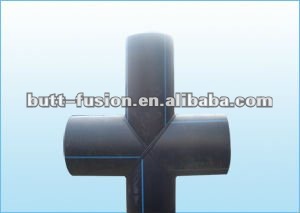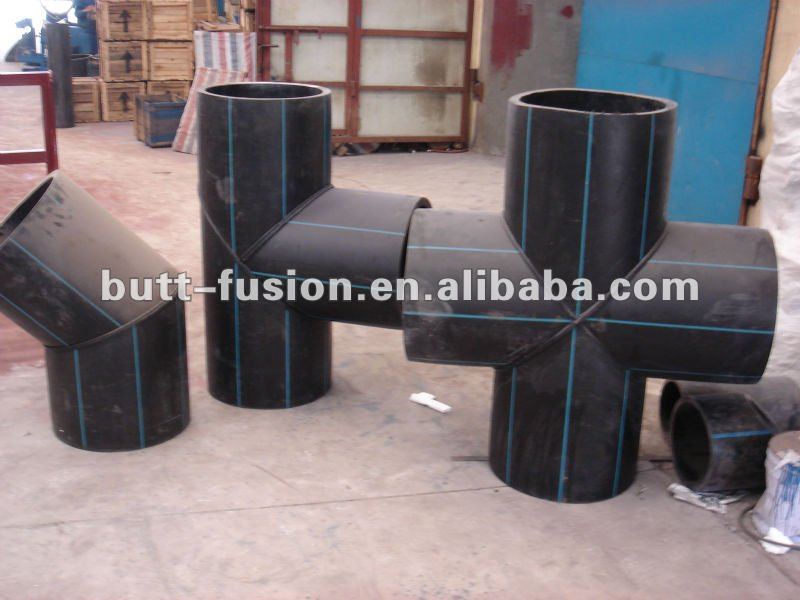 Whole Machine: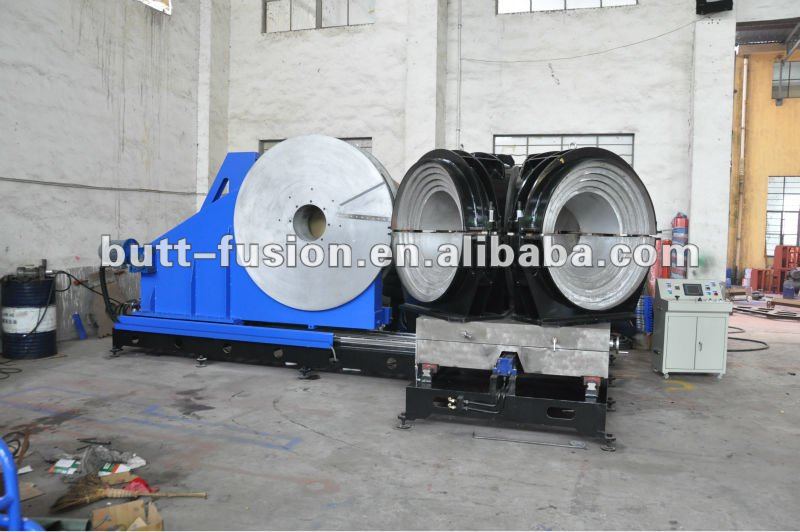 Company Profile:
Wuxi Yuda Plastic Pipe Welding Machinery Factory is an enterprise devoted to plastic pipe welding technology and research, design, manufacture, sales, training and maintenance of plastic pipe welding equipment, providing the customers with full and best service.
Our factory has a senior technical team engaged in plastic pipe welding technology research and design of welding equipment. The guideline of our enterprise is that customers need is our pursuit, the product quality is the life of the enterprise, enterprise's aim is to be world-famous.
Our product category falls into RGH series multi-angle fitting welding machine, DQJ series multi-angle cutting machine, RDH series Hydraulic butt fusion welding machine, Controlling methods include hydraulically-controlled and automatically( numerically)-controlled. With the great efforts of all the staff, all types of machines will be gradually be becoming perfect.
At present, the following models are available: RDHS160 and RDHS200 manual butt fusion machine, RDH160~RDH2000 Hydraulic butt fusion machine, RGH315~RGH1200 multi-angle fitting welding machine, DQJ315~DQJ1200 multi-angle cutting machine, RDH-JL160~RDH-JL1600 Automatic butt fusion machine (with data logger and printer function). Full-automatically & numerically controlled welding machine, which is called RDH-AUTO series; numerically-controlled multi-angle fitting welding machine, which is called RGH-AUTO series and numerically-controlled multi-angle cutting machine, which is called DQJ-AUTO series will be brought to the market soon