SMVIMPEX & CO

Item




Hot products from India

Color

Natural color or others as you customize

Features

1. 100% virgin human hair

2. Cut directly from the head, one bundle comes from one donor.full cuticle without treatment

3. Tangle free,shedding free, lices free, grey free no short hair

Length

10-40 inches

Weight

3.5oz (100 gms) and 4 oz (115 gms)/pcs 100grams per pack

MOQ

Sample order accepted(1 piece)

Delivery date

Immediately for in stock, 2-3 days for others

Payment details

1.Western union

2.T/T(for bulk order)

3.Money Gram

Shipment

Fedex & dhl shipping

Please feel free to chat with me via skype,

my

skype ID: smv.impex
1. BULK HAIR

Products : 100% virgin indian hair

AVAILABLE SIZES IS 8" UP TO 40 "

AVAILABLE COLORS : NATURAL BROWN,NATURAL BLOCK,NATURAL WHITE,NATURAL GREY HAIRS

AVAILABLE TEXUTRE : NATURAL STRIGHT NATURAL WAVE NATURAL CURLY
Hair important Details:
*No tangling , No shedding,No lices and Nuts and Short hairs
* Tight strong and thick
*Full cuticles are intact
*Remy,all cuticles in the same direction
*100% no tangle is assured for you
*Shape the hair by steam cooker,last for long time
*Smooth tail full thick
*Can be dyed or shaped as you cutomize
MACHINE WAFTING HAIRS
AVAILABLE SIZES : 8" UP TO 40 "
AVAILABLE : NATURAL BLOCK,NATURAL BROWN,NATURAL GREY HAIRS,NATURAL WHITE
AVAILABLE TEXTURE : NATURAL STRIGHT NATURAL WAVE NATURAL CURLY

NATURAL HUMAN HAIR
# Remy single drawn straight hair - natural and coloring hair
# Remy single drawn wave hair - natural and coloring hair
# Remy single drawn curly hair - natural and coloring hair
# Remy double drawn hair - natural and coloring hair
# Remy single drawn bulk hair - natural and coloring hair

WEFTING
# MACHINE MADE WEFTING HAIR (BY MACHINE)
# HAND MADE WEFTING HAIR (3 THREAD BY HAND)
# HAND TIED WEFTING HAIR (8 THREAD BY HAND)
PACKING AND SHIPPING
1) Inner packing: Sizes lable and PVC bag
2) Outer packing: Standard export carton
3) Customized package is acceptable
1.FACTORY: Own factory ,with over 31 years experience
2.MATERIAL: 100% virgin unprocess human hair
3.CUSTOM: OEM/ODM/Wholesale/Retalier are available
5.CONTROL: Strictly supervision and control system
6.CAPACITY: Monthly output of 10,000 pieces
7.SHIPPING: Fast delivery by DHL and FEDEX
Big advantage than others vendors
Big advantage than others vendors
1. 100% manufacturer, factory wholesale price
2. 100% human hair,cut from one donor, Free tangle/shedding
3. Alibaba golden supplier
4. Natural color and natural softness only available compare from others.
5. Bleaching and dyeable as your wish.
6. Best sizes and best texture(only natural)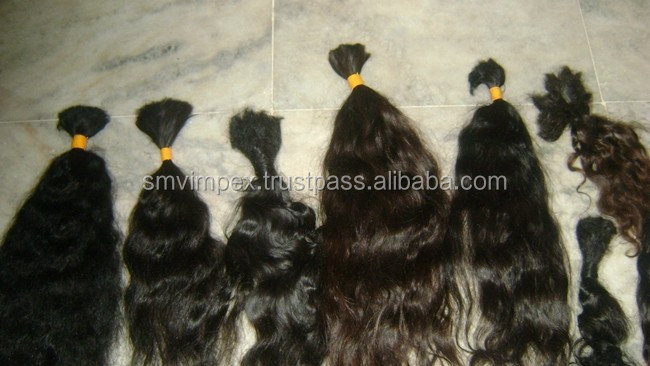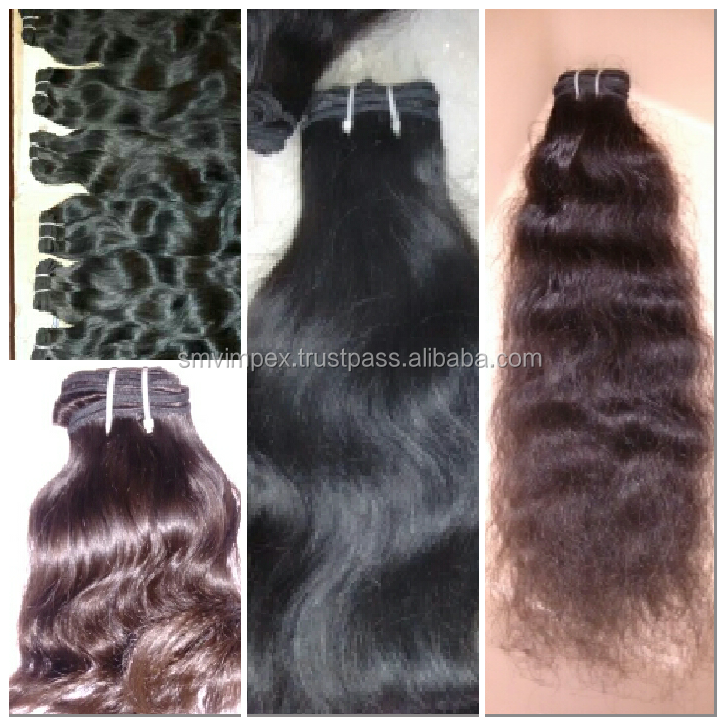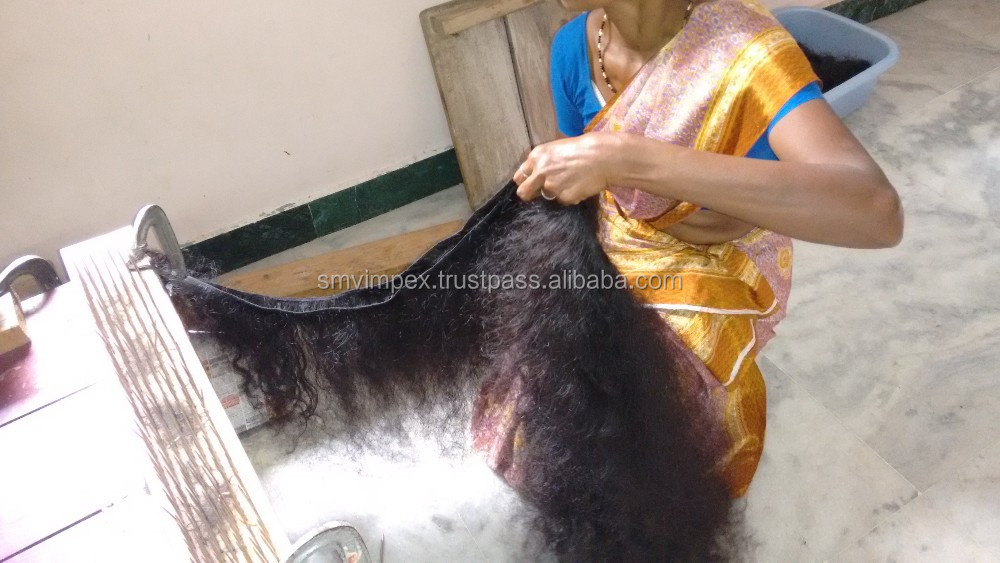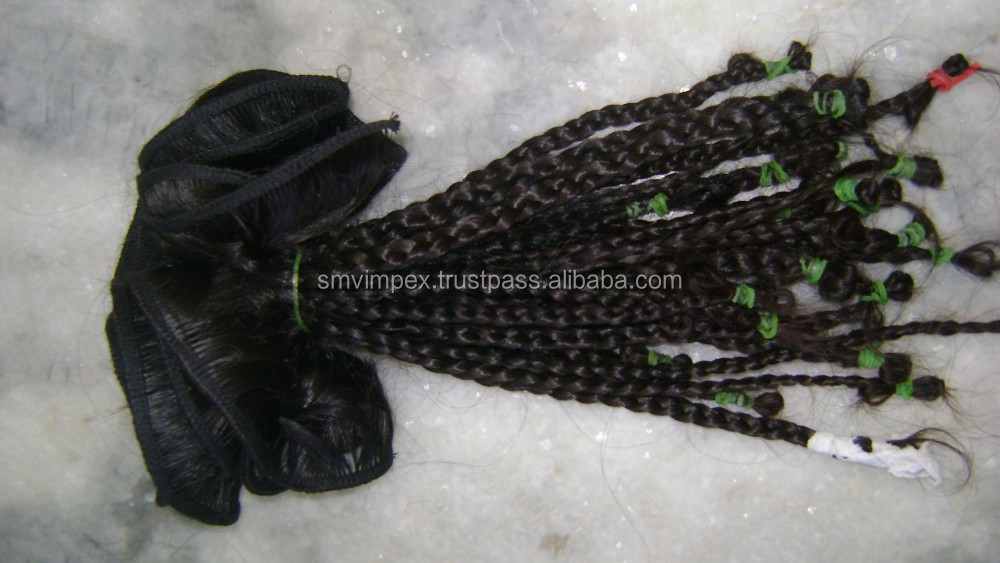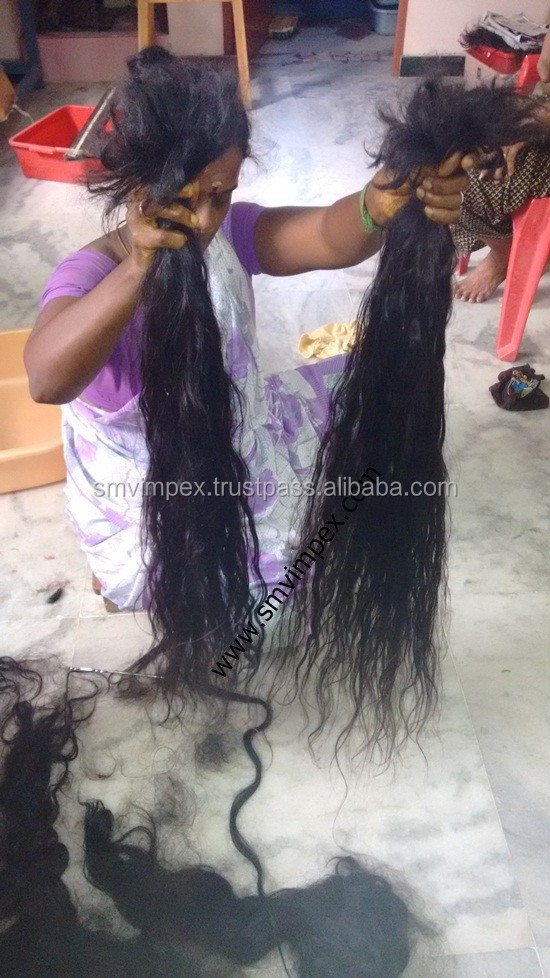 FAQ
Q1. Can I dye color ?
A : Yes,the hair can be colored.As a general rule it is easier to darken the hair than to lighter the hair.We highly recommend having your hairdresser dye the extensions as you will get the results you want,coloring them yourself always poses a high risk of not coming out the shade you want.If you can't get to a salon,always use a good quality hair dye and test a small sample first.
Q2. Can I wash and blow-dry the hair ?
A : You can wash them as you would your own.Shampoo and conditioner.We also recommend using a hair treatment on them every few weeks,because the hair is not attached to your scalp,it is not getting the oils it should be.Using a treatment/hair mask will need to wash your extensions too much,about every 3 weeks.The extensions can beblow-dryed on low setting,but it is not recommended to do it too often.It is best to let your hair extensions dry naturally after washing them.
Q3:How to make sure your hair will be not tangle?
A:As a 20 years experience factory , we are engaged in 100% human virgin hair and have advanced technology. In order to protect the cuticle , we don't use chemical treatment. It's full in moxiture. The professional colorist and stylist studied from Kerea factory, protect the cuticle not to be hurt. After processing, we usually use some hair conditioners to keep it smooth.
Q4:If I order today, how long it takes for the shippment?
A:I will ship the goods right away after payments arrives . Immediately delivery for in stock . 5-7 days for orthers.
Q5:Why the colors of hair don't seems exactly as the pictures show of description says ?
A: The picture is to give an idea of hair's color . But maybe different monitor has different display . And everytime, maybe the same color No. will have a little color difference. We use 100% human hair, so you can dyed the color as you like
How many pieces hair do I need for a full head?
Hair Quantity Guide

Hair Length

Hair weave

Hair bulk

10" to 14"

3 pcs

3 pcs

16" to 22"

3 pcs, 4pcs is better option

3 pcs, 4pcs is better option

22" and Over

4 or More

4 or More
Welcome to our factory
Mr. Mohan venkat
Mobile phone(Whatsapp):+919962 046621,95000 83334
Skype: smv.impex
Trade manager:in109920772