TM19 digital mp3 player manual
USB SD FM MP3 player with Amplifier Speaker
New product, widely used in various occasions,
High Quanlity & ReasonablePrice, feature-rich.
1, the module features:
LED display, with a power amplifier, MP3 / FM / USB / SD Card functionality, with LINE IN / OUT, with a rechargeable power supply, power switch, independent key board, light and other settings, extensive range of product features, convenient way to bring , rich functionality, scalability, high-quality cost-effective, beautiful design, production and audio and video products for the new trend of bringing a unique value of enjoyment.
Advantages:
LED: Display the new trend of demand, energy saving, convenient display;
2) Amplifier: its own amplifier, easy product expansion;
3) MP3 / radio: function available to meet the MP3, radio common needs;
4) USB / SD Card: to meet the convenience store use;
5) LINE IN, LINE OUT: increased computer peripherals such as audio input, output, easy and peripherals compatible headset carrying listen;
6) Power switch: easy to use, safe and convenient;
7) Rechargeable power supply: 3.7V, can take everywhere and receivers play music;
8) Independent key board: Key board with LED, button, easy to install, configurable shell;
9) Infrared Remote Control: Infrared remote configuration, remote operation, easy to use;
10) Features increase: Product upgrade capabilities continue to increase.
Note: The product configuration can choose according to need.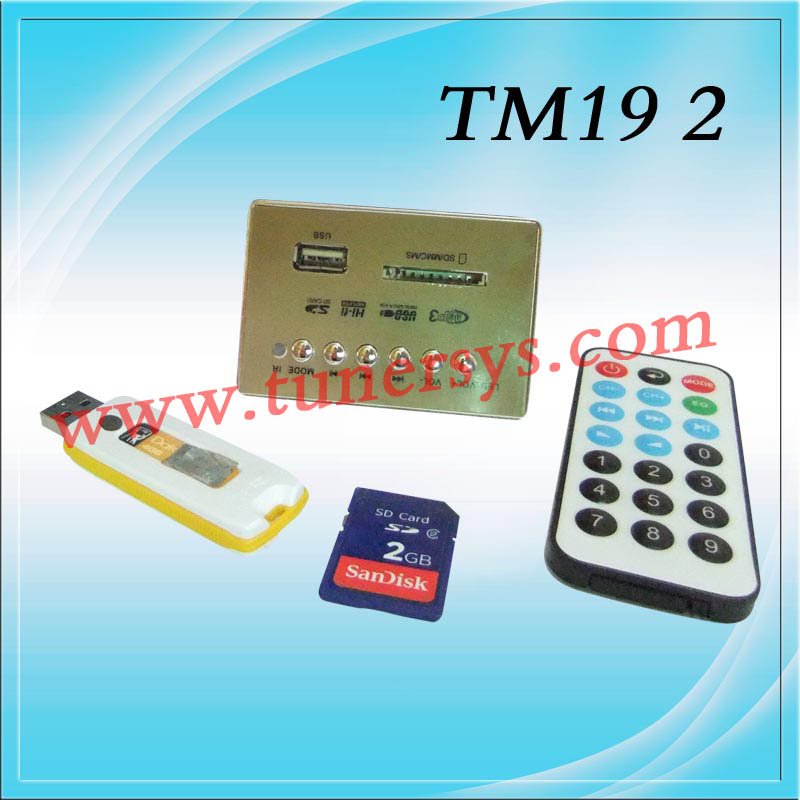 Customized functions are welcome.