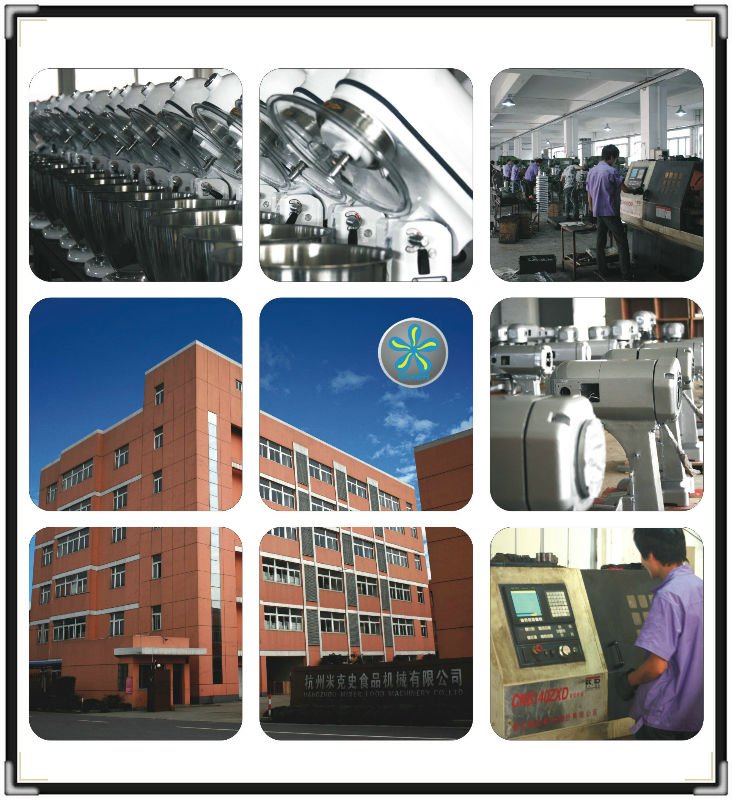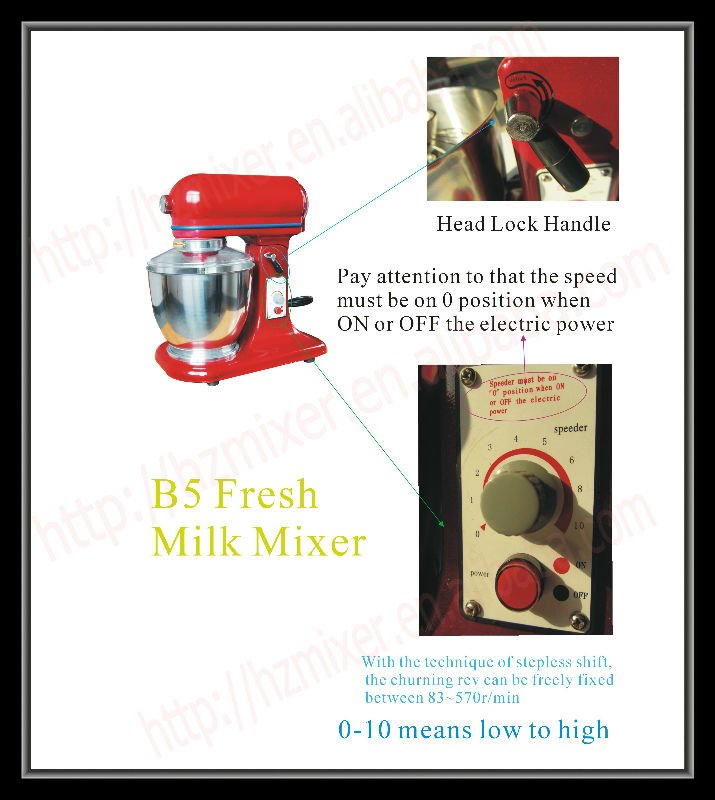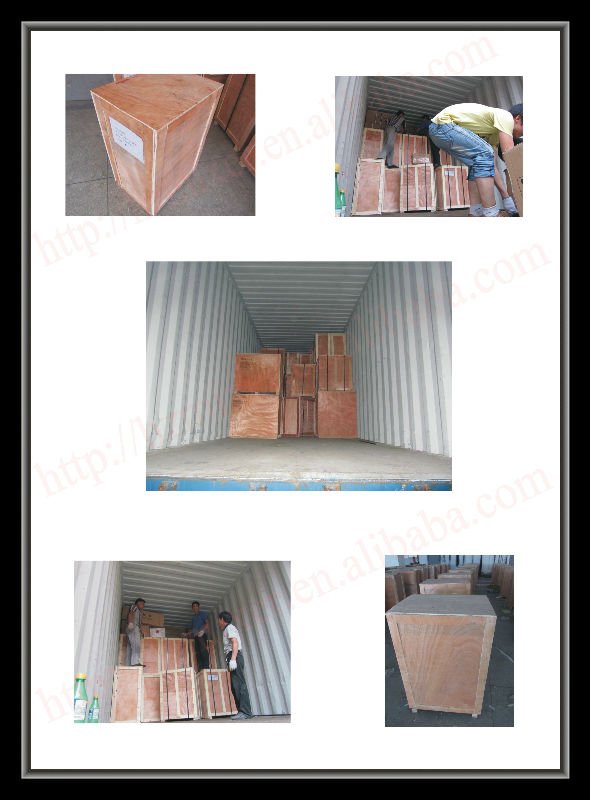 B5 Fresh Milk Mixer
Voltage: 220~240V
Power: 200W
Capacity of Stuff Barrel: 5L
Rev of Stirrer Shaft: 83~570r/min
External Dimension: 350*268*436mm
Suggestion:
Choosing a best place for the Mixer
1. Please do not put the Mixer at a damp or hot place.
2. Please do not put the Mixer close to strong electric magnetic field or any equipment which products strong electric magnetic wave.
3.Keep the mixer and it's surrounding clean.
Main power
Please ask a professional electrician to check whether the local voltage meet the technical requirement of the mixer (the mixer housing should be well grounded).
Operation
1. It should be at "slow" speed position before the main power is switch on or off.
2. Never put you hand of other things into the mixing bowl when the machine is in operation.
4. Keep the mixer and the surroundings clean after use .
5. Max. Capacity: 5L
Advantages:
1. Super-high speed planet rotation, large-capacity, short running time.
2. Full-gear mechanical drive, reliable performance, low noise
3. Convenience for machine head's lifting and discharge of stuff barrel
4. Intelligent load supervision, safe and convenient
5. Super low speed reduce splatter to help keep your kitchen clean
6.Full-size beater and dough hooks are durable
Warning:
1: Do not clean the machine by flushing!!
2: The speed-regulating button should be at "low" position before switching on or off the main power!!