Why You Have
ONLY ONE Option "KYK"?
♥This Is Why
You Have To Choose
KYK Alkaline Water Ionizer♥
*Dr. Kim, the CEO, was the FIRST IN THE FIELD to decorate "Presidental Medal"
*No.1 Korean Brand
*10 Gold Medals in international inventions-Germany, Switzerland, USA etc.
*Best seller at TV Home Shopping.
*Exclusive Quality, Optimized Effectiveness, All at prices you can afford!
*Own R&D Center Certified by Governmental institution, Direct Manufacturing
*Has devoted to water research for 36 years in record.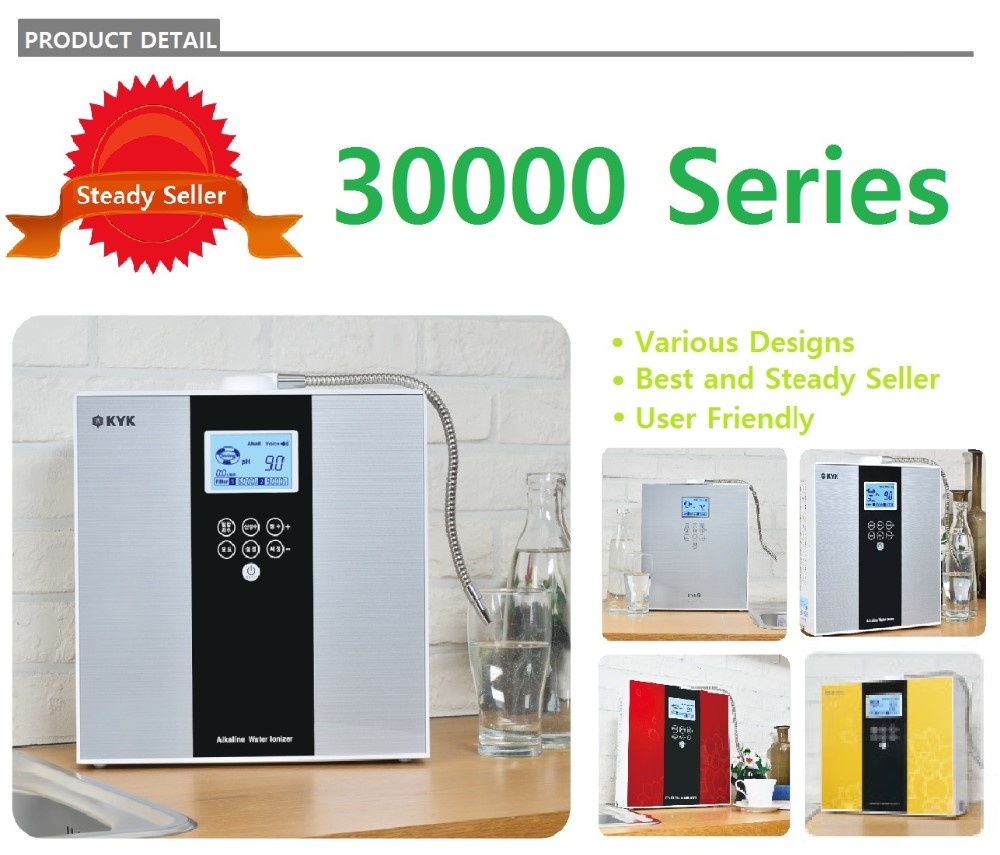 [ Product Description ]
♥KYK 25000, KYK 30000, KYK33000, Generation II, Special K1
♥Best selling and most beloved 2 filters water ionizer
♥Various design(color) with bright LCD display
♥Easy operation with touch button on the front panel
♥Indication of filter lifespan, water flow
[ The approval of the medical effect by the FDA and JFDA ]
- INDIGESTION
- CHRONIC DIARRHEA
- ABNORMAL FERMENTATION IN THE INTESTINES
- EXCESSIVE ACID IN STOMACH
•Model: KYK 30000 series
•Size: 340(W) x 340(H) x 150(D)mm
•Voltage: AC100~240V, 50/60Hz
•Power consumption :250W
•Electrolysis cell: 5/7 plates(Max : 35 plates)
•Patented platinum coated 99.99%
•2 Composite filters (6,000/9,000L)
•APEC(Automatic Pole Exchange Cleaning)
•Color: Black, Silver, Red, Gold
•Weight: 5.2kg

To See More :
Visit us at http://eng.kyk.com